Here is a Victorian clip art advertisement for Kabo Corsets. Featured in the ad is an illustration of a lovely Victorian lady. Kabo corsets were available in 30 styles and ranged in price from $1.00 to $3.00.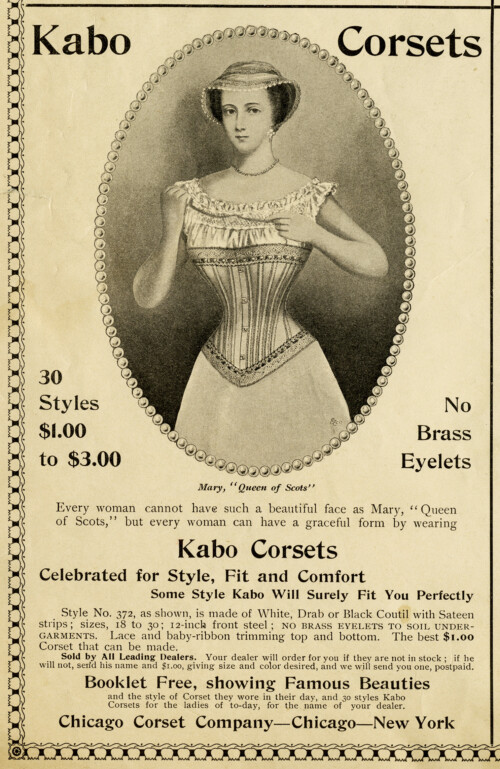 I scanned the original image advertisement from the May 1899 issue of The Ladies' Home Journal magazine.
Click on image to enlarge.