This vintage birthday postcard features a peaceful tree-lined path in the country scene. A flourish of pretty blue forget-me-not flowers grow along the base of the well-worn path. The greeting on the card is: Best Birthday Wishes.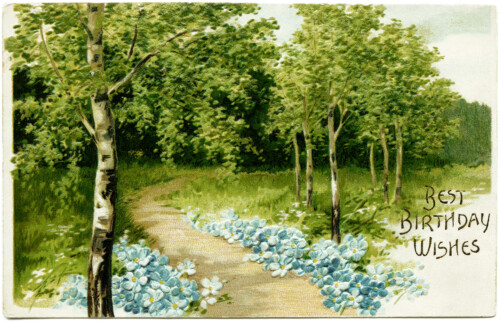 Here is a version of the card with the writing removed.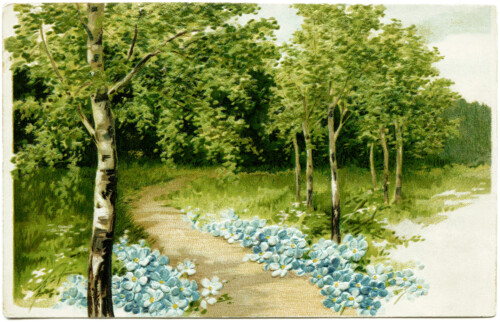 Click on images to enlarge.