This vintage valentine features a cute puppy and kitten. On the front of the card, the puppy and kitten are cuddled together with a heart behind them that reads: HELLO Valentine! On the back of the card the puppy is on the left side holding a red heart and and the kitten is on the right, peeking out from the message in the center. The message between them is:
Just a little VALENTINE
From someone that you know –
Who likes you LOTS
and wouldn't miss
This chance to say "HELLO!"
The card suggests coloring the valentine but it's also cute in the simple red, white and blue colors. If you print this valentine, you may find it helpful to know that the book I scanned it from suggests the valentine be folded in half horizontally, then in half vertically.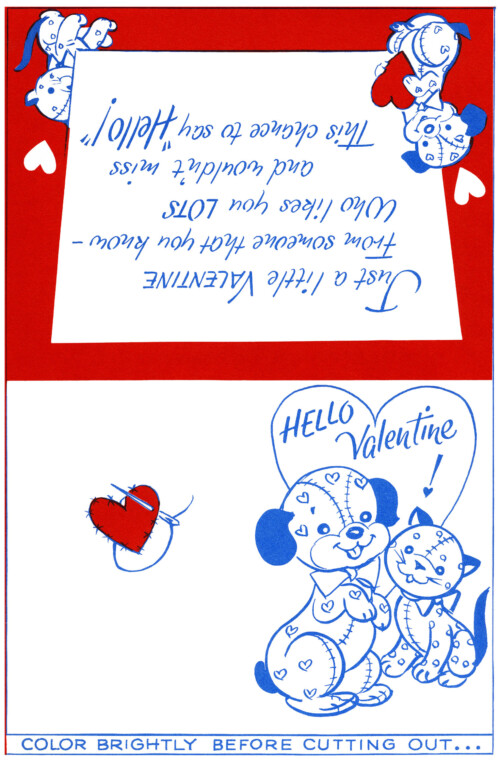 Click on image to enlarge.