Here are two full pages from a vintage gardening catalog that feature detailed information and prices for a variety of strawberry and blackberry plants. Also included on the pages are two illustrations of strawberries and one illustration of blackberries.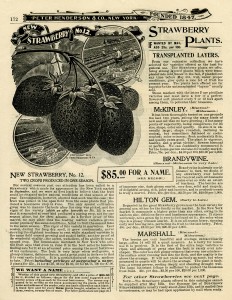 Here are black and white clip art versions of each of the illustrations.
My original scans are from the Peter Henderson & Co. Everything for the Garden Manual, 1898.
Click on images to enlarge.