This vintage cookbook page includes an illustration of a Strawberry Meringue Cake and the recipe to make it.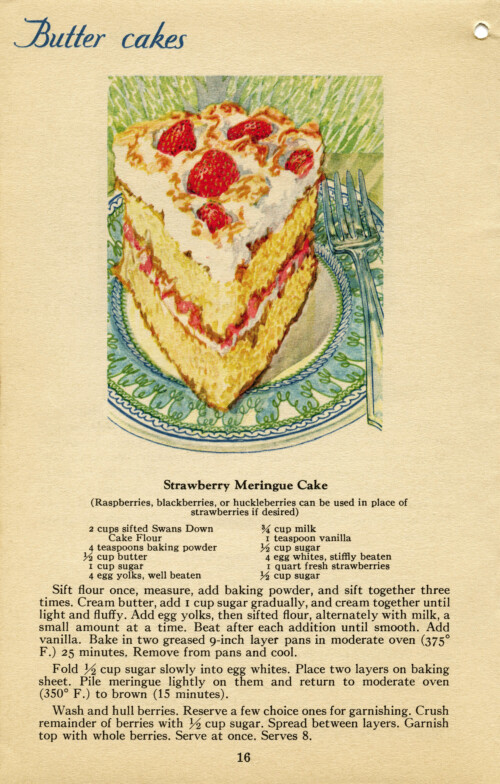 Here is a cleaner version of the cake from the page.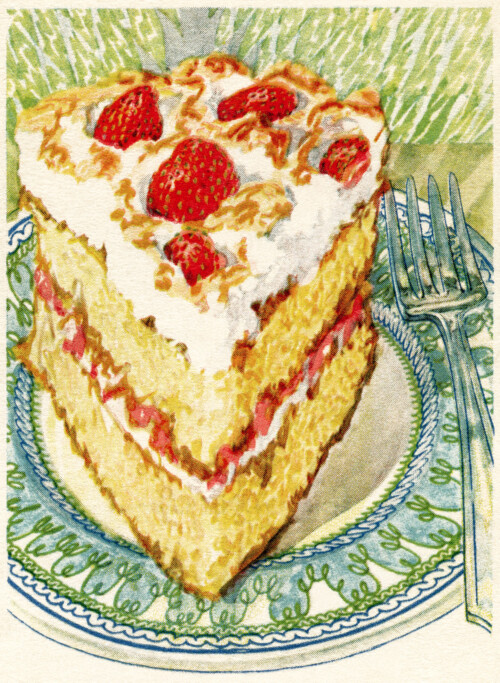 My original scan is from Cake Secrets, by Igleheart Brothers Inc., 1928 P. Co., Inc. (copyright was not renewed).
Click on images to enlarge.