Featured on these two vintage cookbook page are recipes for Ryzon cookies, including: Sugar Cookies, Spice Cookies, Fancy Cookies for Tea, Fig Cookies, Peanut Cookies, Chocolate Delights and Walnut Macaroons. The first page also includes an illustration of heart-shaped cookies on a serving platter. Ryzon was a brand of baking powder.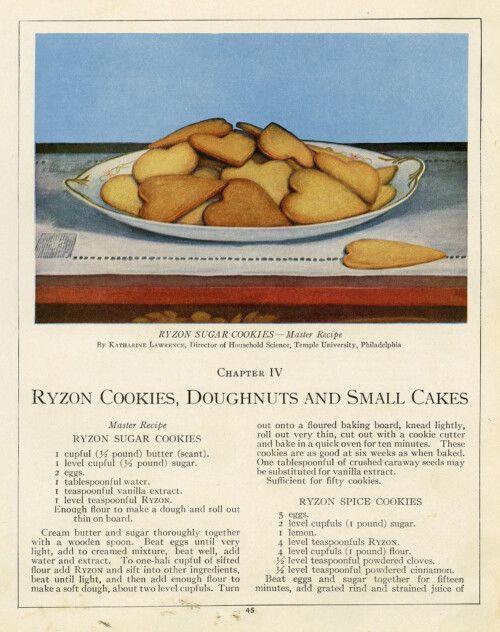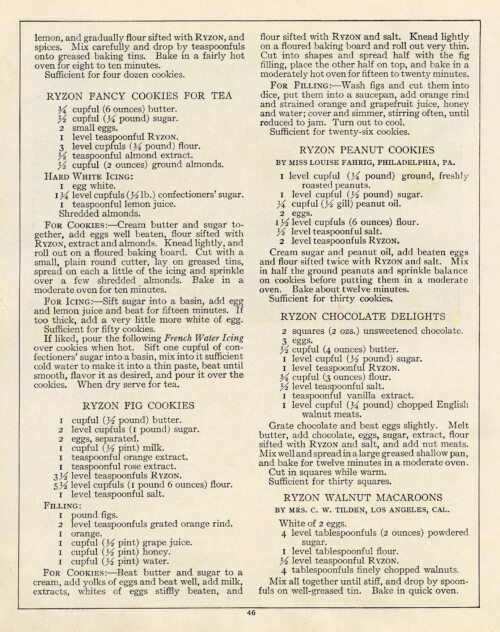 The pages are from the Ryzon Baking Book by Marion Harris Neil, 1917.
Click on images to enlarge.