This lovely Victorian valentine greeting card features a boy on bended knee; giving the girl he loves a bouquet of flowers as he asks her to be his Valentine. The message on the front of the card is: To My Love.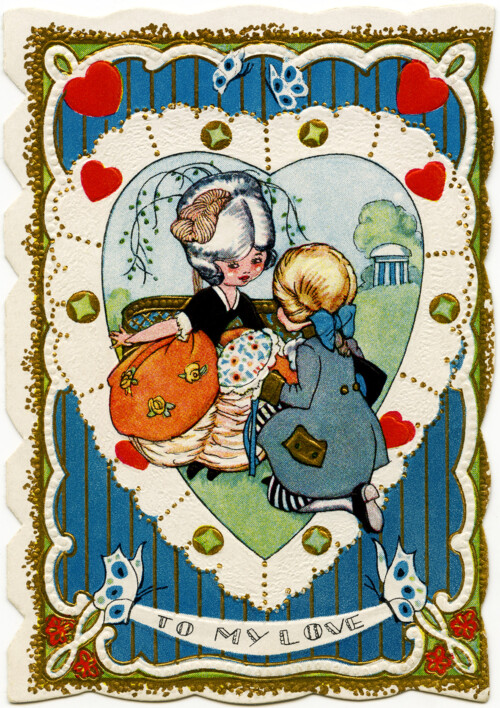 The message inside the card is: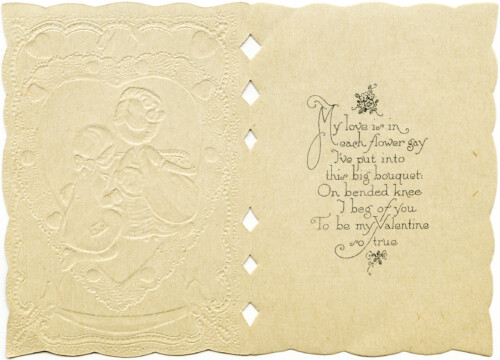 My love is in
each flower gay
I've put into
this big bouquet:
On bended knee
I beg of you
To be my Valentine
so true.
Click on images to enlarge.