This vintage advertising card features an illustration of an adorable Victorian boy in a red and blue uniform. I think he is a little drummer boy.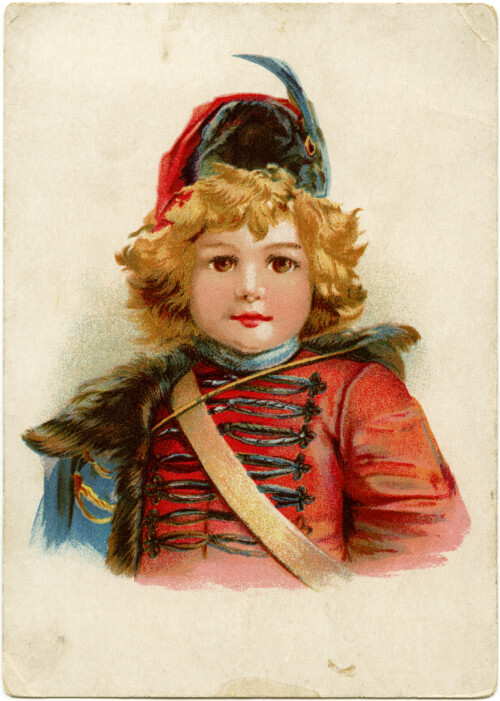 For additional creative options, here is a version of the boy on a white background.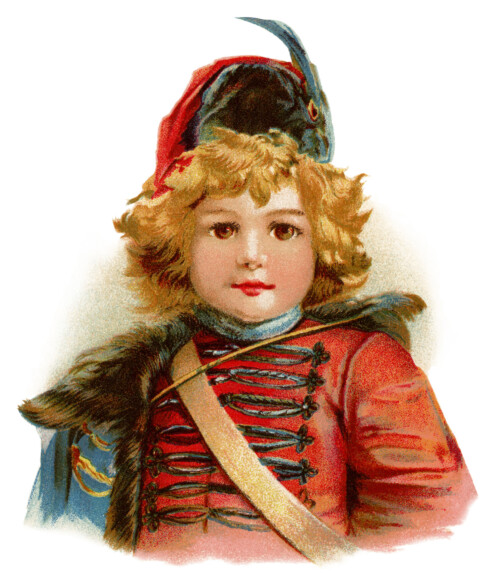 And the shabby aged back of the card that advertises "Up-to-Date" Blueing.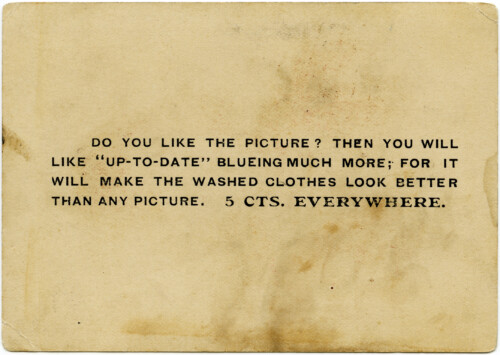 Click on images to enlarge.