"Then the children gave a concert to the dolls, who were to be the company, while Bertha and Mary sang to them; Fido joining in the concert by howls, which, if they were not very musical, were at least expressive. They sang "Bo-peep" in parts, Bertha being the first voice, Mary the second, and Fido the bass; and they put a great deal of feeling into the song. Perhaps Fido thought Bo-peep's dog very careless, and that made him end it by barking so very loud. A good dog certainly would have watched while his mistress slept."
This adorable vintage engraving, by Oscar Pletsch, is from Little Folks and Little Friends by Oscar Pletsch, circa 1880.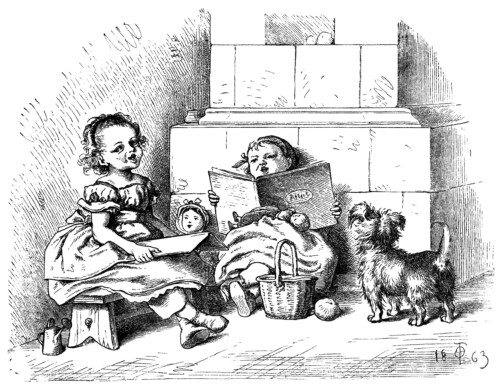 Click on image to enlarge.