Here is a vintage advertisement for the most complete infant's wardrobe, 21 separate garments made by the Modes Fashion and Pattern Company. The regular retail price for the entire infant's wardrobe was 75 cents but with the coupon attached to the ad, the wardrobe was available for 40 cents. I scanned the original ad from the December 1900 issue of Modes magazine.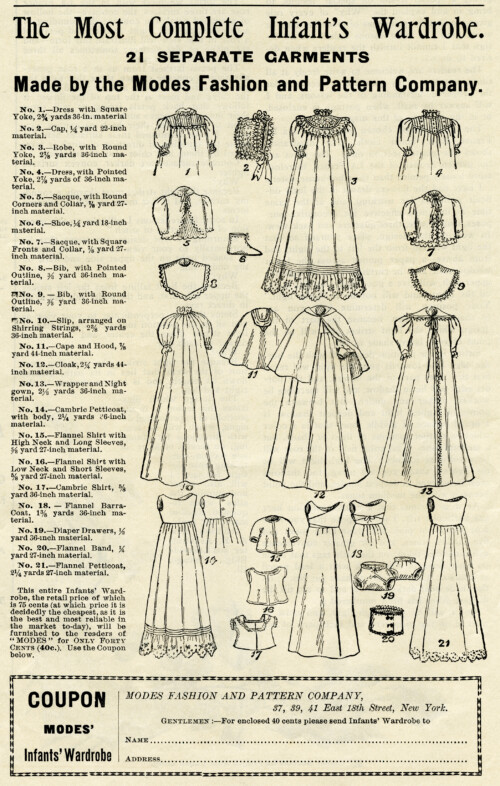 Here is a black and white clip art version of the illustration of baby clothes from the ad.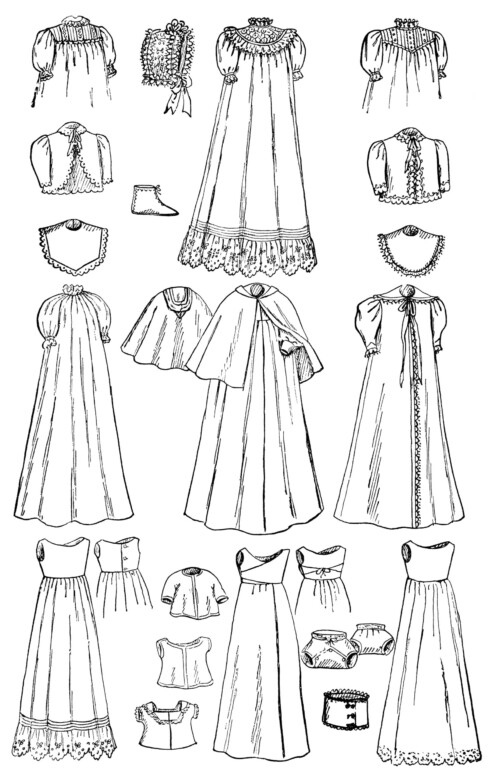 Click on images to enlarge.