This beautiful Victorian calling card includes an illustration of two red roses and a rosebud, loosely enclosed and wrapped at the base with a white paper or cloth, and a small note pinned to the left of the roses. The message on the notepaper is: The sender thinks always of thee. The name of the sender, Leonora J. Lettner, appears at the bottom of the card.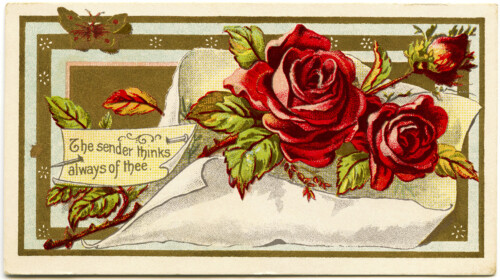 Here is a version without the sender's name.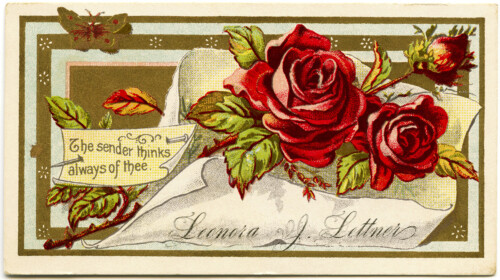 Click on images to enlarge.