Here is a vintage image of a bat skeleton. I thought this might work well for your Halloween projects. The illustration is from Hooker's Illustrated Natural History by Worthington Hooker, M.D. The book was published in 1864.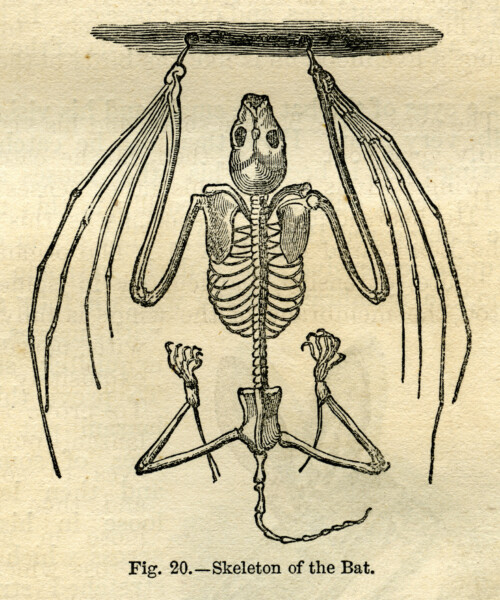 Here is a black and white clip art version of the bat skeleton.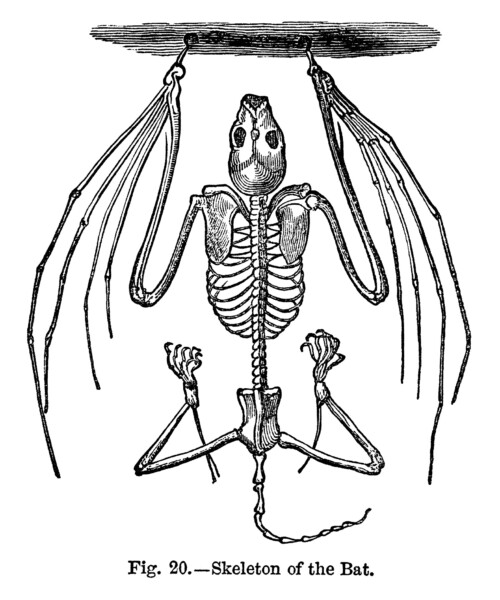 Click on images to enlarge.