This colorful vintage postcard features two beautiful pink roses in a glass vase and another pink rose lying on the table beside the vase. The message on the postcard is: Birthday Greetings.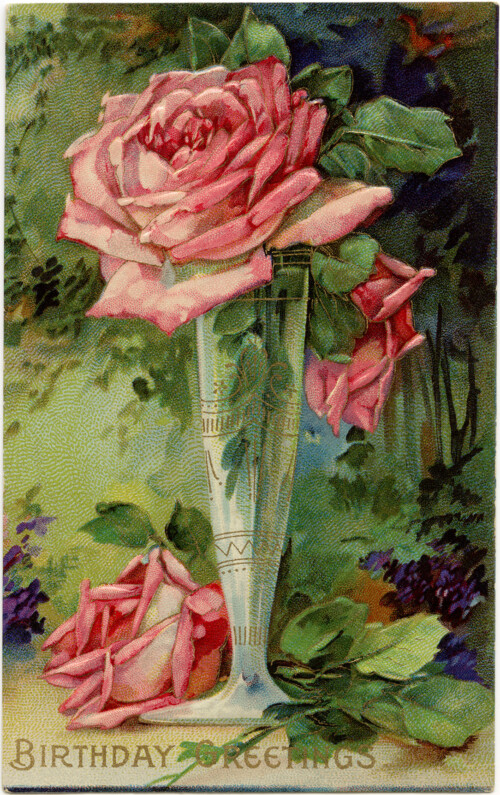 For additional creative options, here is a version of the postcard without the birthday message.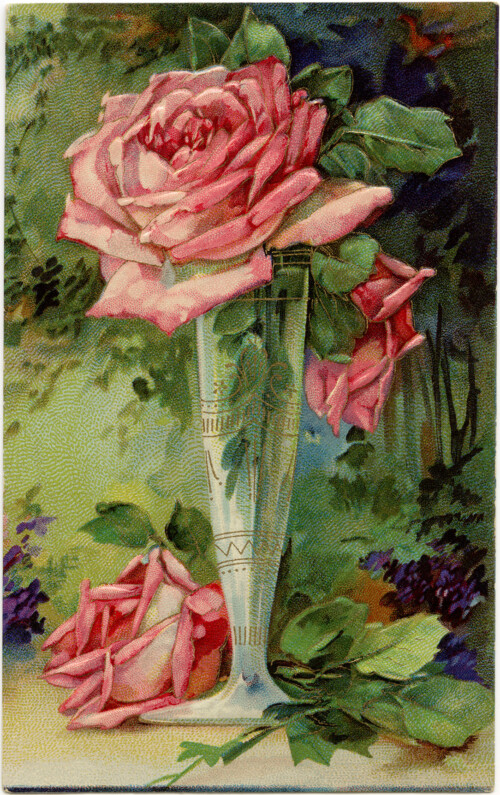 Click on image to enlarge.