Here is a collection of eight different types of birdhouses. Figures 1, 2, 3, 4, 5, and 6 are for birds nesting in solitary pairs; 7 and 8 for birds which nest in colonies. The image is from the March – April, 1918 issue of Bird-Lore magazine.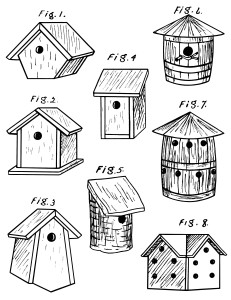 Here is my original scan.
Click on images to enlarge.