This vintage garden catalogue page includes descriptions and prices for a variety of roses, such as: The Yellow Rambler, Climbing Wootton, Mrs. Pierpont Morgan, Madame Abel Chatenay (hybrid tea) and Belle Siebrecht. Illustrations of the The Yellow Rambler and Belle Siebrecht are included on the page. I scanned the original page from the Peter Henderson & Co. Everything for the Garden Manual, 1898.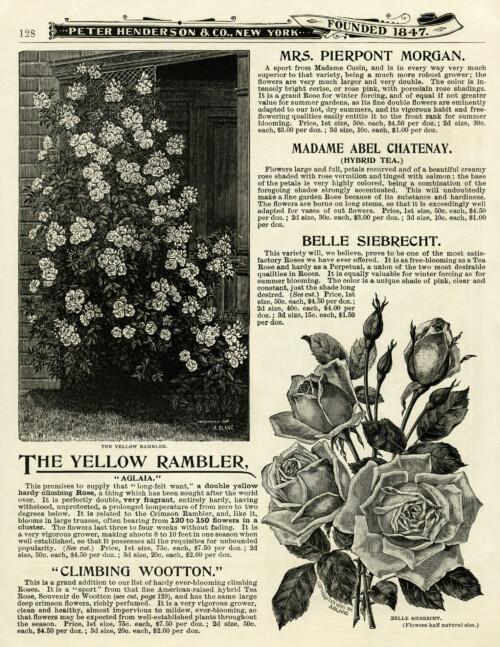 Here are black and white clip art versions of the images of roses from the page.
The Yellow Rambler.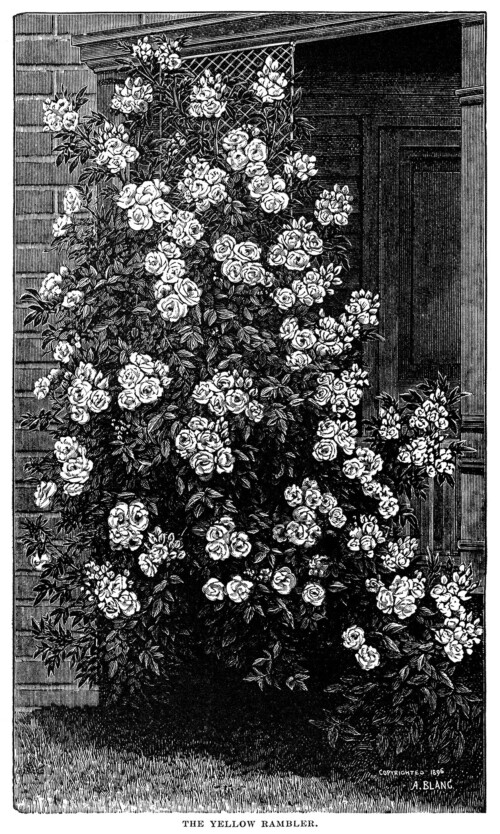 Belle Siebrecht.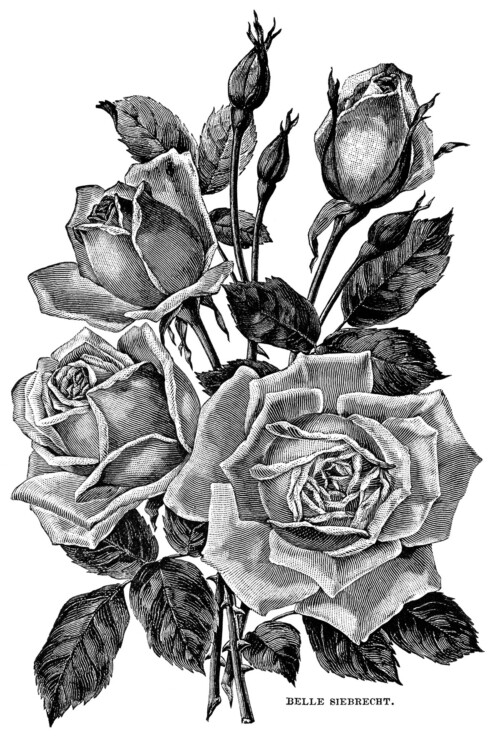 Click on images to enlarge.