Here is a clip art image of a beautiful ornate clock. Two small cherubs decorate the top of the vase-shaped clock and two larger cherubs, casually draped with a garland of flowers, are relaxed on the elegant base. I think the cherub on the left, holding the arrow, is cupid. I would like to ask him to be very careful with those arrows!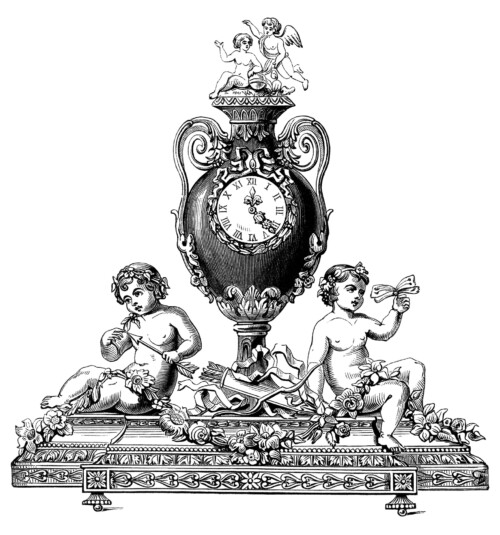 The engraving is from The Art Journal Illustrated Catalogue, published for the proprietors, by George Virtue in London, 1851. 
Click on image to enlarge.