This beautiful vintage postcard features an illustration of two birds in flight against a backdrop of blue flowers. One of the birds is carrying a sealed envelope and the message "Best Wishes" appears at the top of the postcard.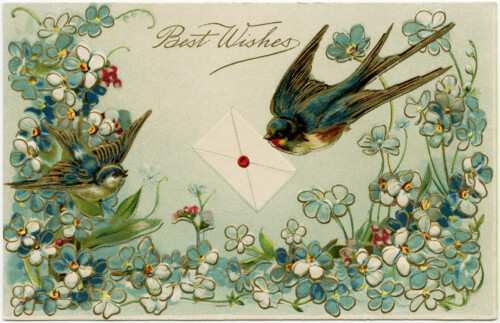 For added creative options, here is a version of the postcard without the writing.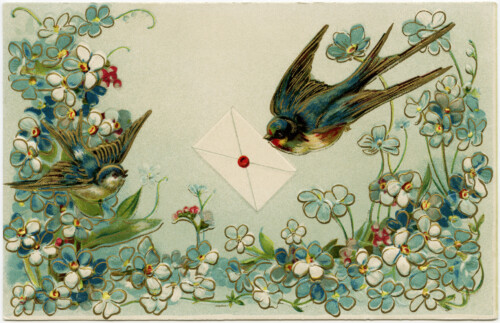 Click on images to enlarge.