In this old sepia-toned farm scene, a pig and her piglets are cozy in the hay. A rooster and hen are perched on the roof of what is likely either a pig pen or chicken coop. The rooster thinks the pigs are sleeping too long and being lazy so he is crowing to try to wake them. This image is from the children's book Visit to the Farm by Koerner & Hayes, 1896.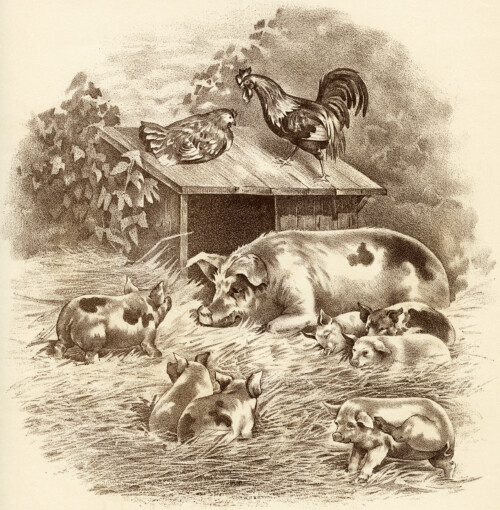 Here is a black and white version of the image.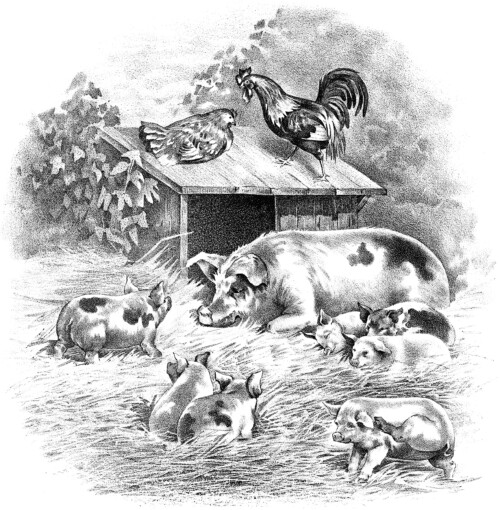 Click on image to enlarge.