This tattered page, from the Sears, Roebuck & Co. 1907 catalogue, features a beautiful Minnesota Model "B" sewing machine. You can find the Minnesota Model "A" sewing machine catalogue page and clip art on my blog HERE.
Here is a black and white clip art version of the sewing machine from the page.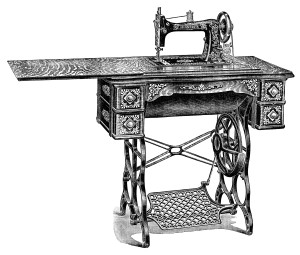 Click on images to enlarge.