This aged page includes a cluster of beautiful pink roses and a poem. The poem is for the Ninth Day from a book of poetry that includes a poem a day for 31 days. The book is titled Gems from Holmes and it was published in 1904.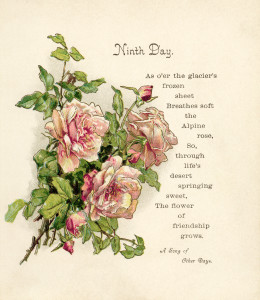 Here are the roses without the poem.
Click on images to enlarge.