Here is a beautifully aged front cover of an Appleton's Standard System of Penmanship booklet that was published by the American Book Company in the late 1800's.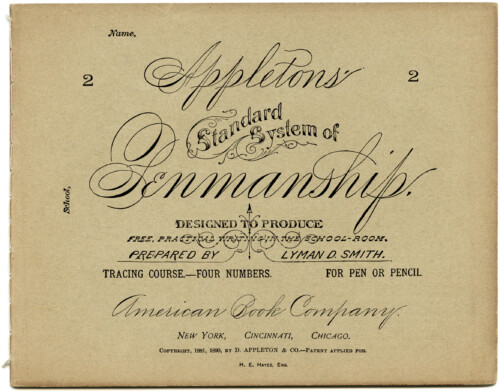 The back cover of the booklet has some wonderful alphabet and handwriting details. I think these covers would work well for your vintage school projects.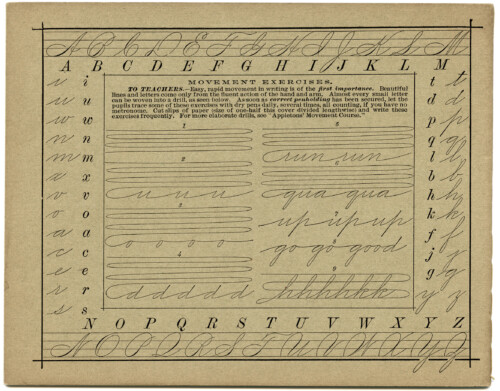 Click on images to enlarge.