An April Shower is a vintage poem from the book April Skies by Mary A. Lathbury. The book was published in 1889. I love the unique font and the ornamental designs around the poem!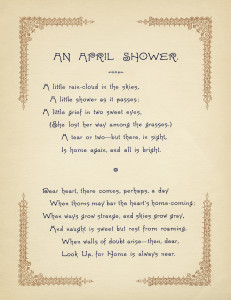 Click on image to enlarge.
I'm in the process of working on the images from this book and adding them to my Etsy shop. This is the image that corresponds to the poem An April Shower.
Image is linked to my Etsy shop.