This vintage grocery receipt, made out to a Mr. White, goes way back to 1860. For a grand total of $2.23, Mr. White purchased sugar, salmon, syrup and rye meal from Henry A. Hatch. I'm only guessing but I imagine Mr. Hatch's shop was a small general store with bare wood walls and wooden floors that made a clomping sound when you walked on them.
It's interesting to note that Henry Hatch sold a little of everything, including: family groceries, fruit, flour and meal, all kinds of country produce, also – sporting and blasting powder, shot and caps, of every description.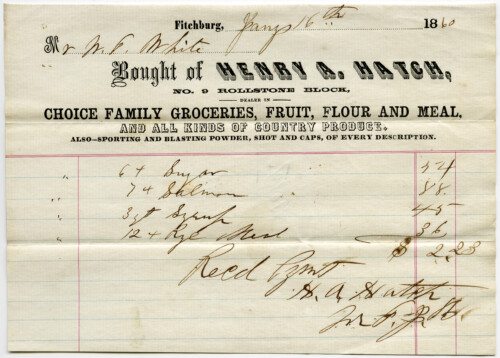 For those of you, like me, who love old paper of all sorts, I've scanned the back of the receipt as well.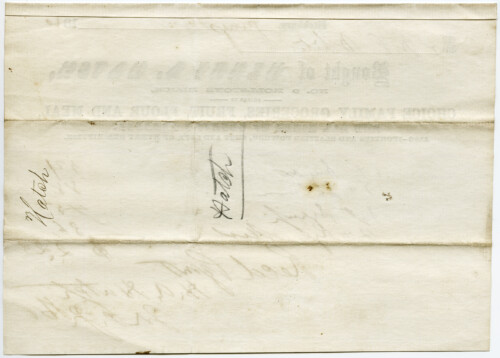 Click on images to enlarge.