This Victorian trade card, The Jerseys, features a great image of a milkmaid with her cows.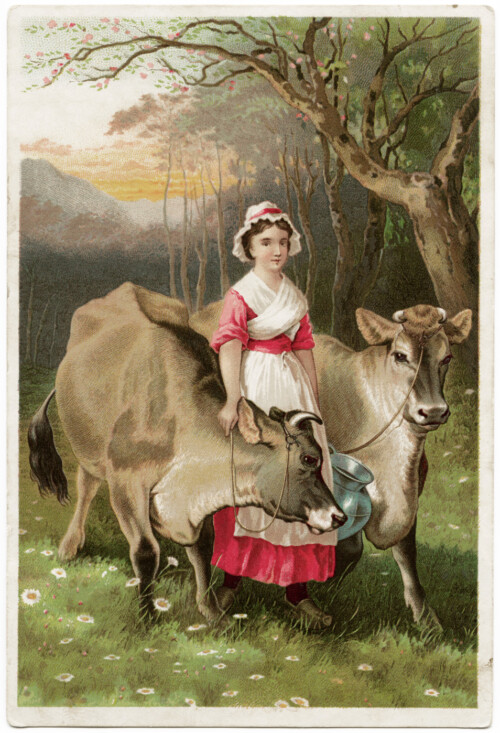 The advertising on the back is for Dr. Jayne's Expectorant, Dr. Jayne's Liniment and Dr. Jayne's Tonic Vermifuge. I've removed it but there was handwriting in pencil in a small space on the back that said, "Frank to Nettie 1884".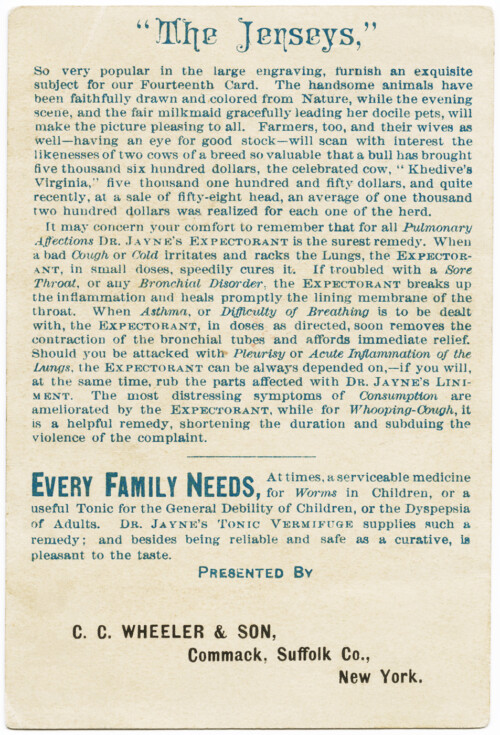 Click on images to enlarge.