This boy's watch advertisement is from the August 21, 1875 issue of Harper's Weekly, an American weekly periodical.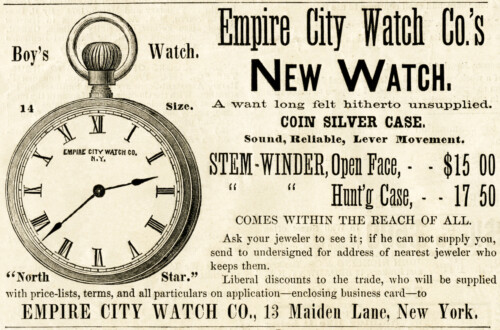 I had a little time to play with this ad tonight so I cleaned up the pocketwatch and created this black and white clipart version as well.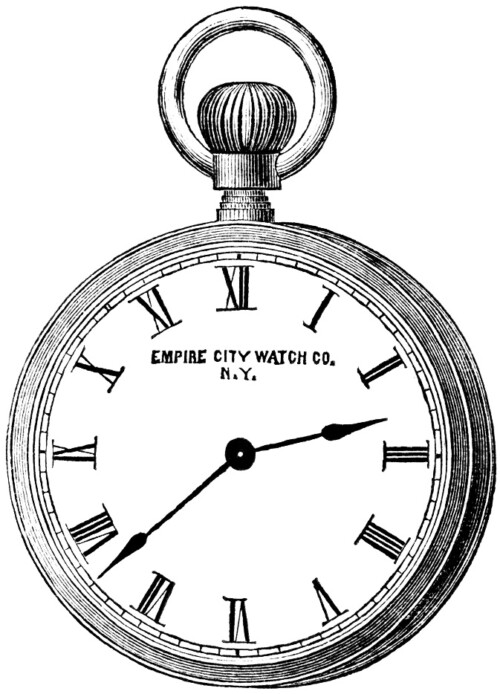 Click on images to enlarge.