This page is from the December 1914 issue of The Ladies' World magazine. It's a large image: 6.8″ x 14″ at 300 dpi (3.8 MB).  
For those of you that do not have a photo editing program to work with this page, or if you only want the images, I've transferred them to an 8.5″ x 11″ page for you.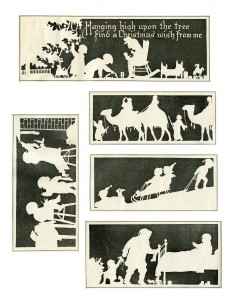 Click on images to enlarge.