I love a good image of Santa and this is a great one! I think this greeting card is too wonderful not to share!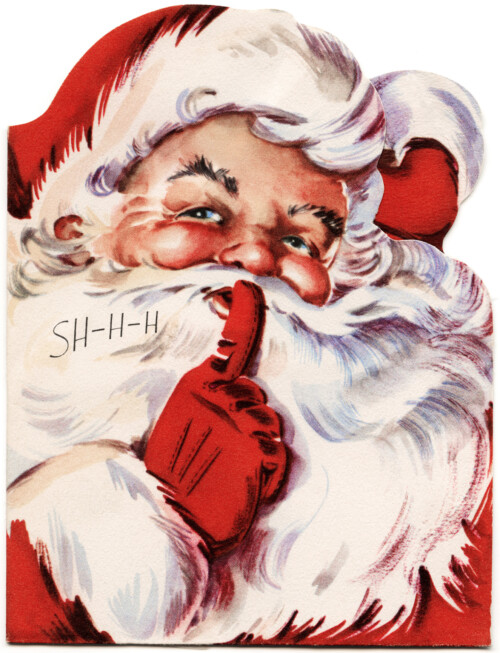 I've removed the handwriting from the inside of the card but left the tape because aged tape like this can be a nice design feature.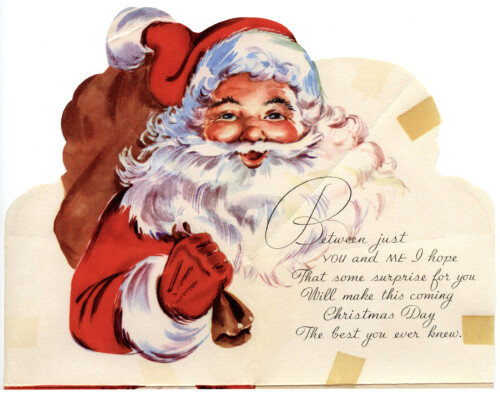 Click on images to enlarge.