Here is a catalogue listing for Her Majesty's Corset. The illustration in the listing shows a Victorian lady in a beautiful corset that is trimmed with a furry type of material at the armhole and neckline. The lady is fixing her lovely long hair. This image is from from the H. O'Neill & Co. 1897-8 Fall & Winter Fashion Catalogue.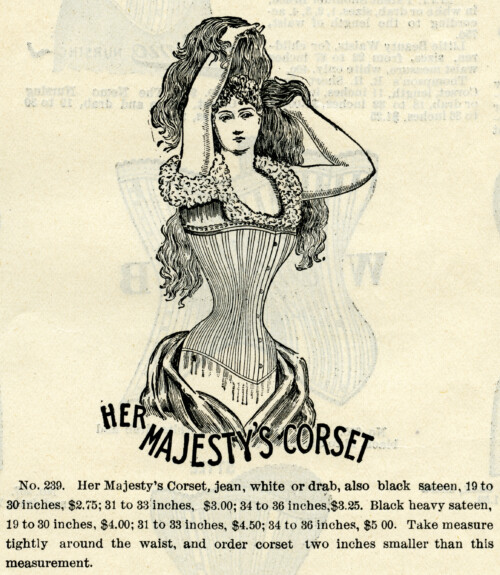 Plus a black and white clip art version of the image from the listing.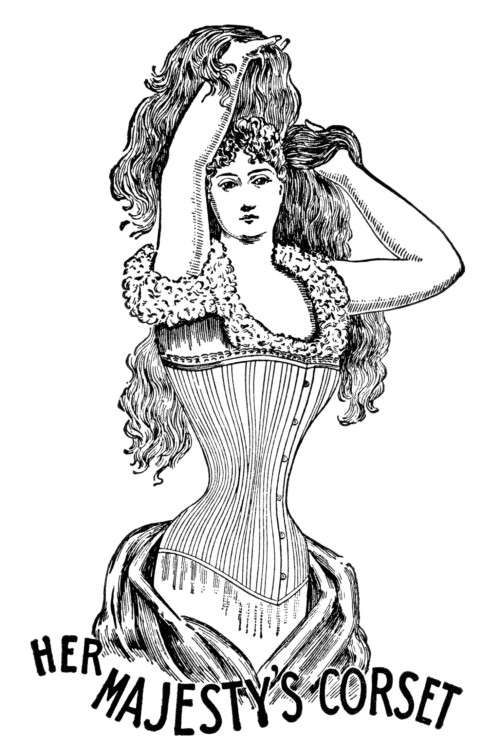 Click on images to enlarge.