This beautiful vintage postcard features an illustration of a vase of purple lilacs on a faded white background. A single, small, blooming lilac branch is lying on the tabletop in front of the vase of purple lilacs. The vase is silvery gray and decorated with white flowers. The greeting on the card is: Love to All.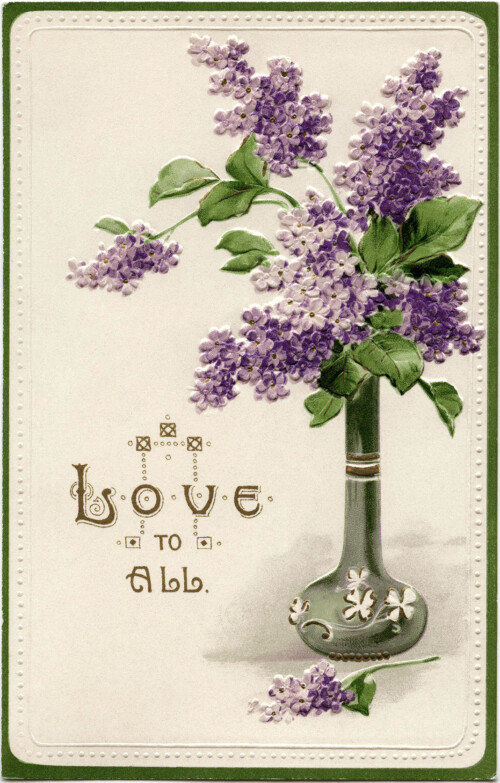 New in my Etsy shop this week is a printable set of ATC size cards. Each card is a collage of antique papers scanned from my collection, and digital stamps, "held together" with grungy tape. The set includes a printable sheet plus a zip folder with the individual files.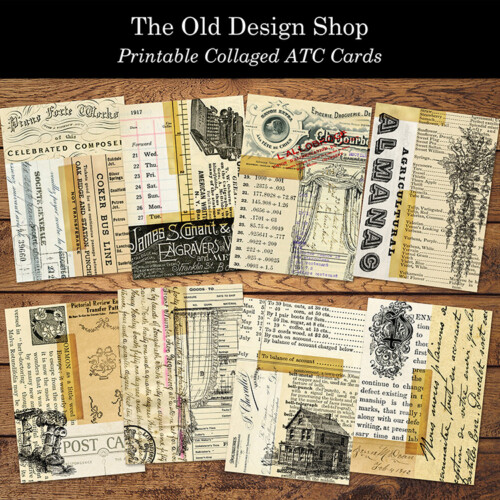 Also new in my shop this week is a printable collaged paper pack. I created it in colors and style to match the printable collaged ATCs.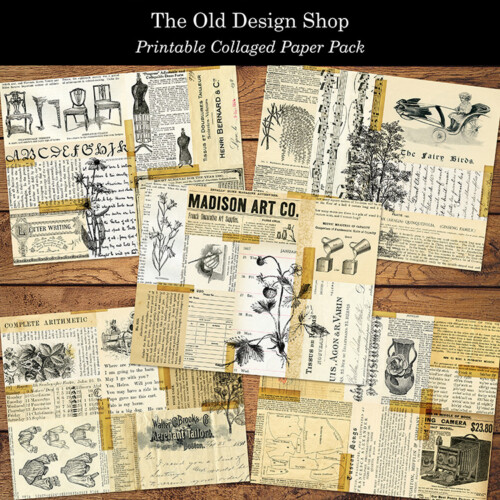 Images are linked to my Etsy shop.