This beautiful antique Christmas card features an illustration of a large yellow rose and a short poem by F. E. Weatherly. The rose is prominent in the foreground and is displayed lying on a patch of greenery. I believe the greenery is lichen.

The verse, in the top left-hand corner of the card, is titled Christmas. The title is done in calligraphy, with thin, ornamental lines framing the lettering. The thin lines of detailed scroll work are also included above or beside the first letter of each word of each line of the card. The poem reads:

Christmas

Now Christmas falls with wind and snows,
Each flowerbell withered lies,
We heed it not, we have our rose –
Love's rose that never dies.
T'is in our hearts the sunshine glows,
Love knits them fast together
Though Christmas falls with wind and snows
'Tis always golden weather!

F. E. Weatherly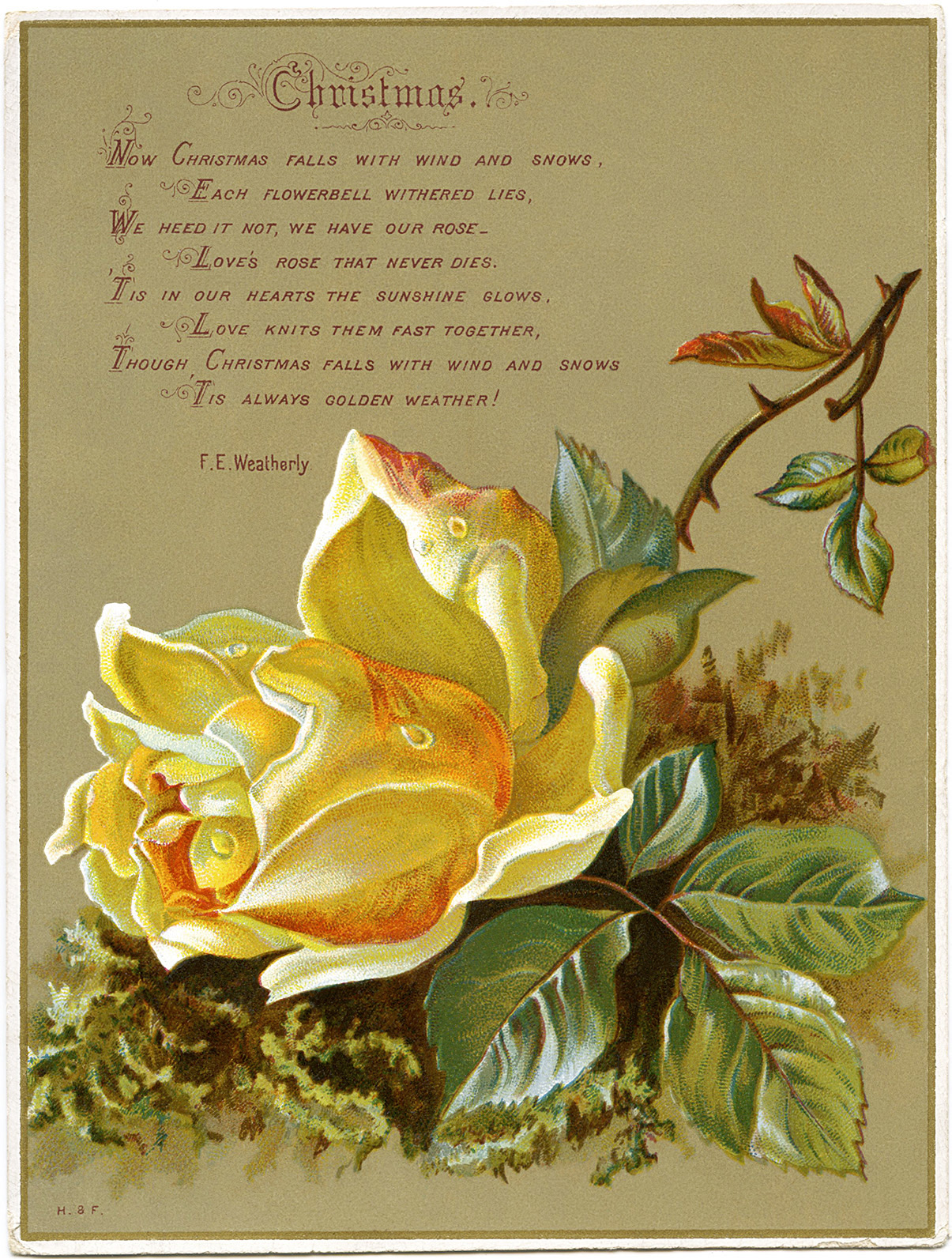 Here is a version with the color of the rose on this antique Christmas card changed to pink.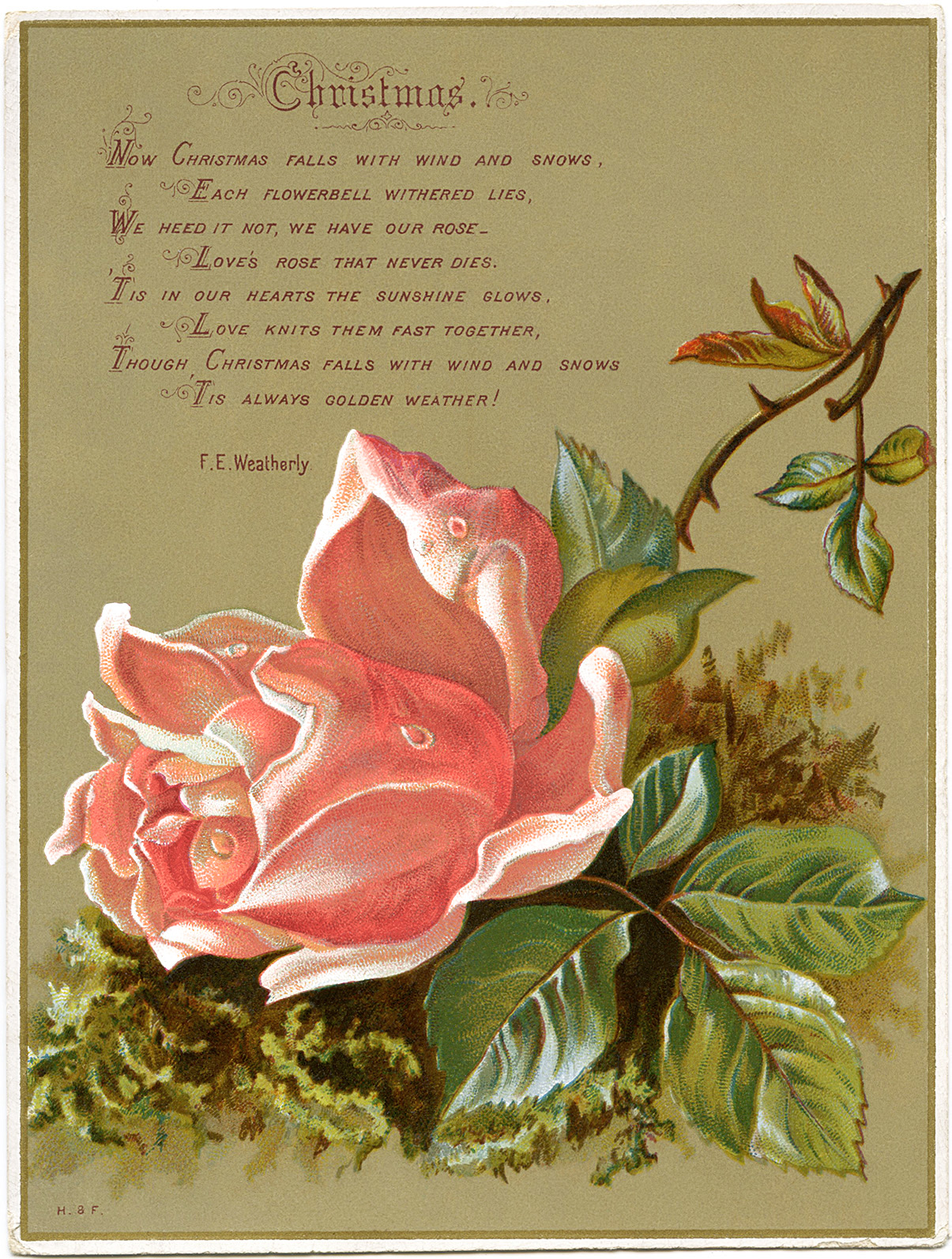 – – – – – – – – – – – – – – – – – – – – – – – – – – – – – – – – – – – – – – – – – – – – – – – – – – – – – –
New in my Etsy shop this week are two printable sets of ATC size cards. The first is a set of botanical descriptions with ornamental lettering intertwined with an illustration of each plant being described at the beginning of each description.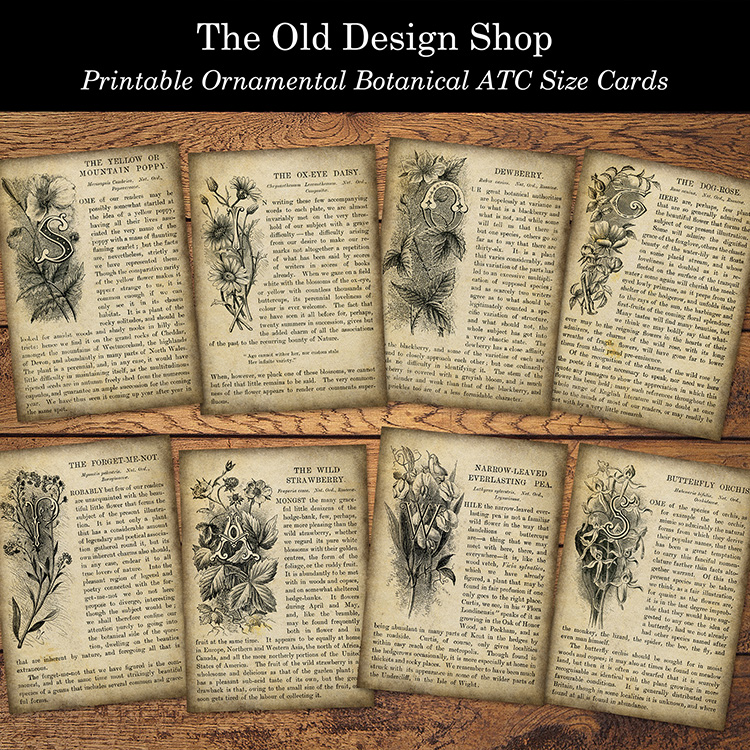 The second printable set of ATC cards (created for crafting purposes) includes illustrations of vintage blueprints for a variety of projects.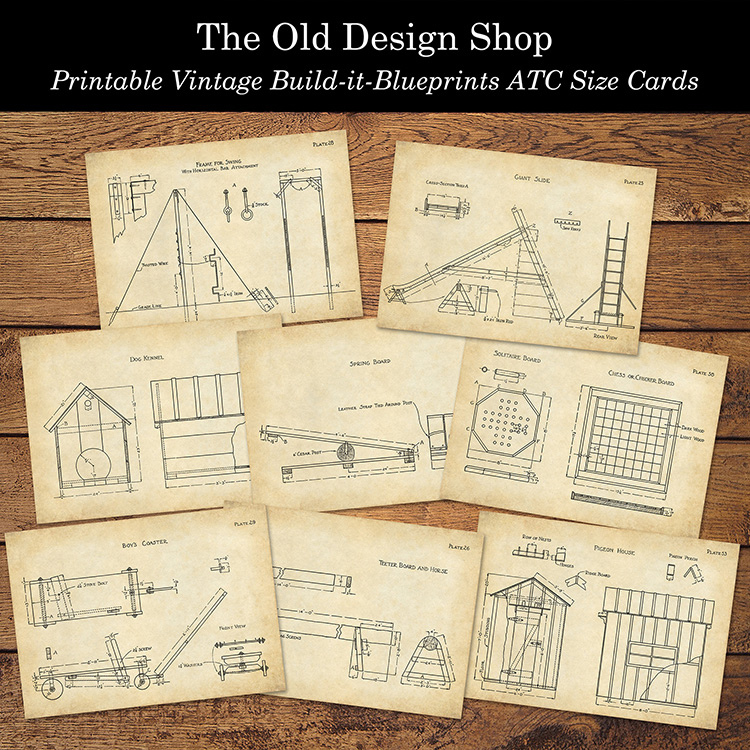 Both sets include a printable digital collage sheet plus a zip folder with the individual files.

Preview images are linked to my shop.