Here are two vintage milk bottle caps. The colors on both are white, red and blue.
The first milk cap is for pasteurized whipping cream and was printed for Maple View Farm Dairy in Moscow, PA.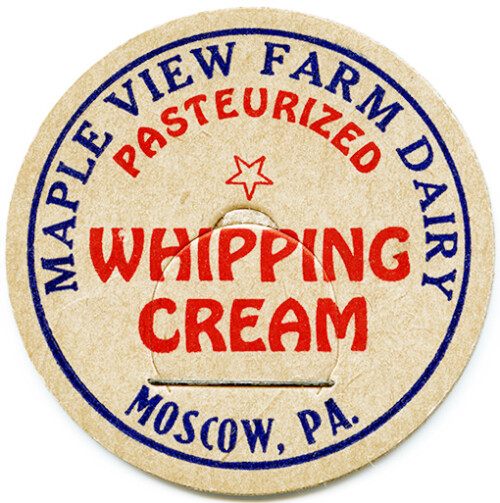 The second milk cap is for Grade A raw milk and was printed for Hartwig Dairy in Woodland.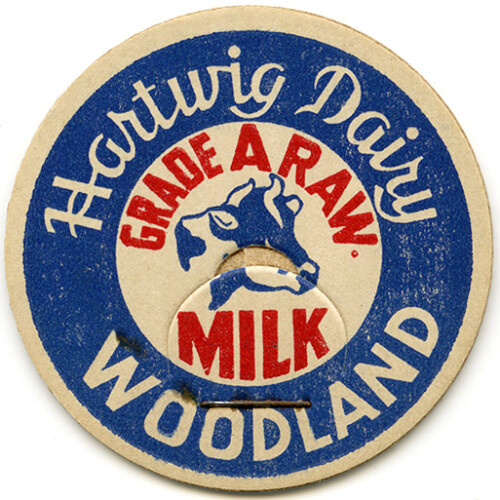 Click on images to enlarge.