This vintage advertisement for an F. P. corset features an illustration of a corset fitted to a dress form, on a polka dot background. The corset cost $1.25 and the ad claimed the corset to be America's Favorite.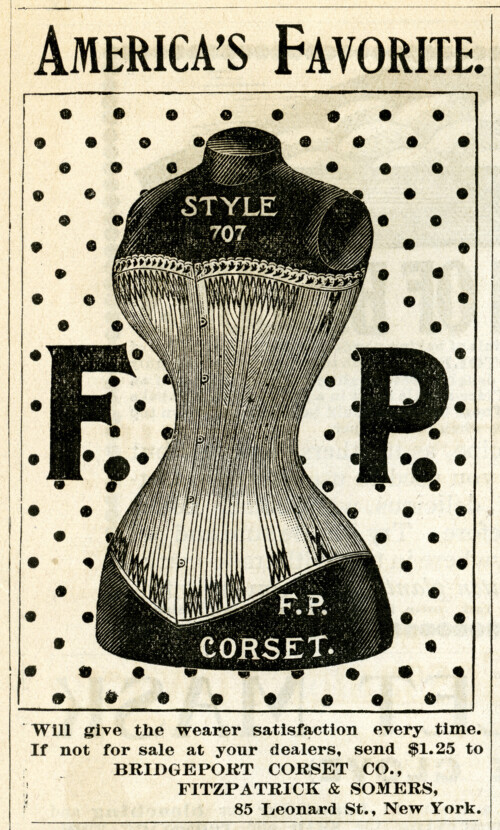 Here is a larger black and white clip art version of the corset design from the ad.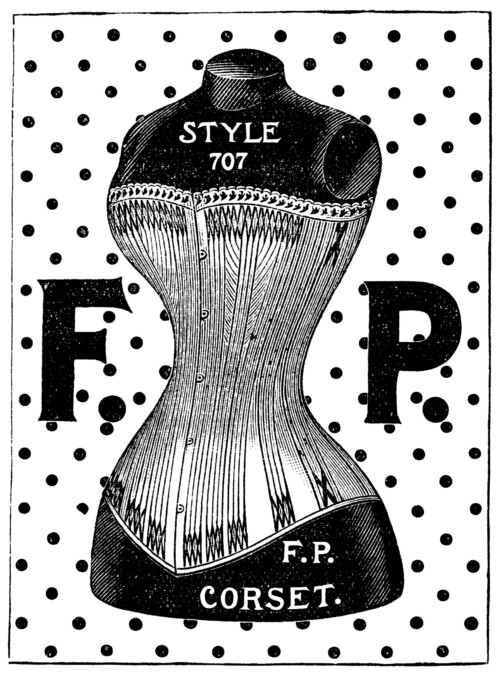 I scanned the original from the February 1896 issue of The Delineator magazine.
Click on images to enlarge.