This vintage cookbook page includes an illustration of a White Fruit Cake and recipes for Date Nut Bars and Chocolate Fruit Patties.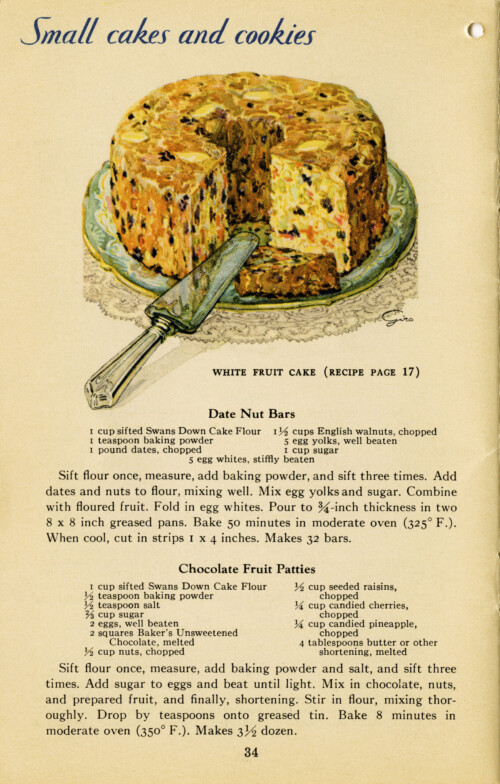 Here is a cleaner version of the illustration of White Fruit Cake.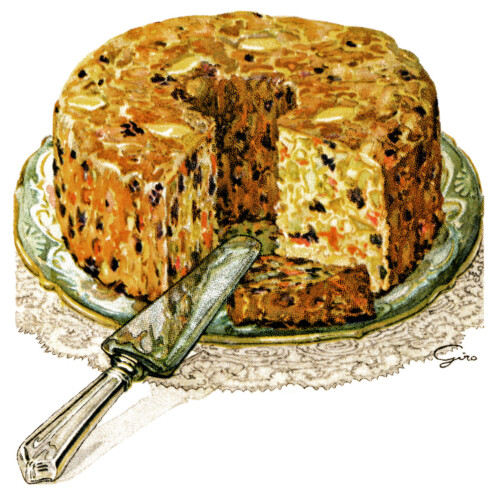 Here is a second page that includes the recipe for the White Fruit Cake pictured on the page posted above. The other recipes on this page are: Christmas Fruit Cake and Holiday Cake.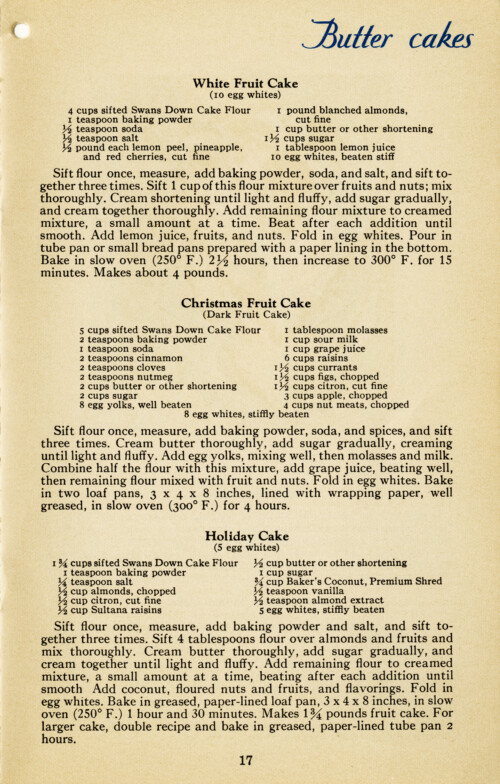 The pages are from Cake Secrets, by Igleheart Brothers Inc., 1928 P. Co., Inc. (copyright was not renewed).
Click on images to enlarge.