This vintage Christmas menu includes: Oysters, Soup, Crackers, Fish, Potatoes, Caper Sauce, Sweetbread Pate, Roast Capon, Jelly, Creamed Onions, Ginger Punch, Plum Pudding, Fruit, Coffee, Nuts and Bonbons. A lovely design of holly and berries, tied with a bow, decorates the top of the menu.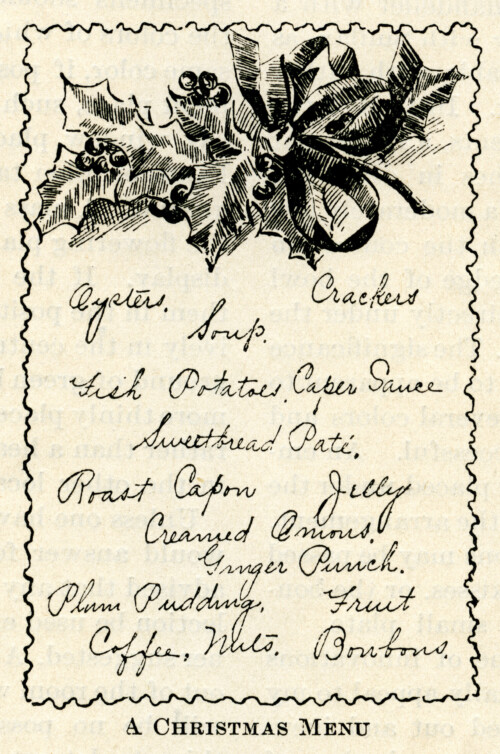 Here is a black and white clip art version of the holly and berries.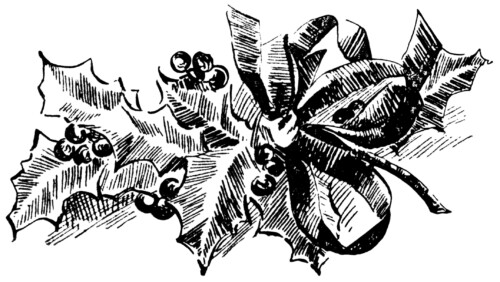 The illustration is from the December 1900 issue of The Designer magazine.
Click on images to enlarge.