Here is an illustration of a Victorian lady holding up the side of her skirt as she comes down a set of stairs. She is wearing a Ladies' Afternoon Toilette, which consists of a Ladies' Basque Waist and Circular Skirt. The crown of her felt hat is encircled with velvet and trimmed with jet and wing-shaped ends of plaid velvet. The illustration is from the January 1896 issue of The Delineator magazine.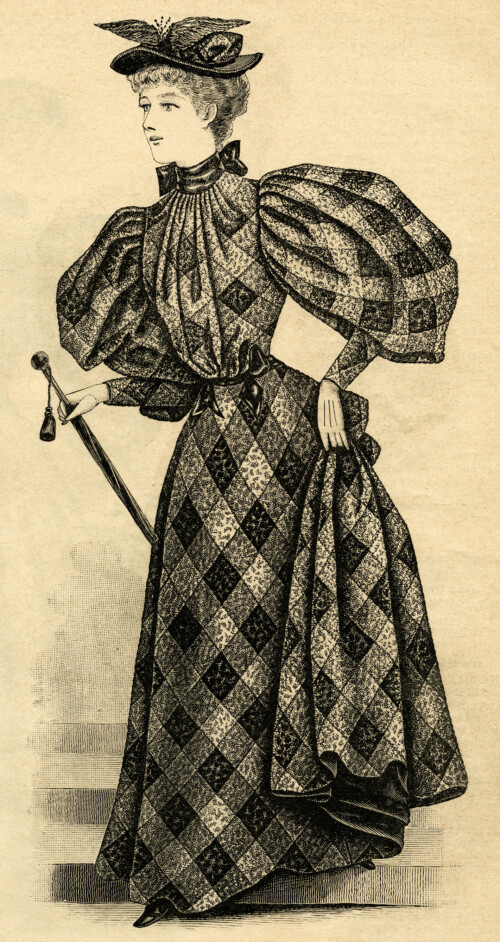 Here is a black and white clip art version of the image.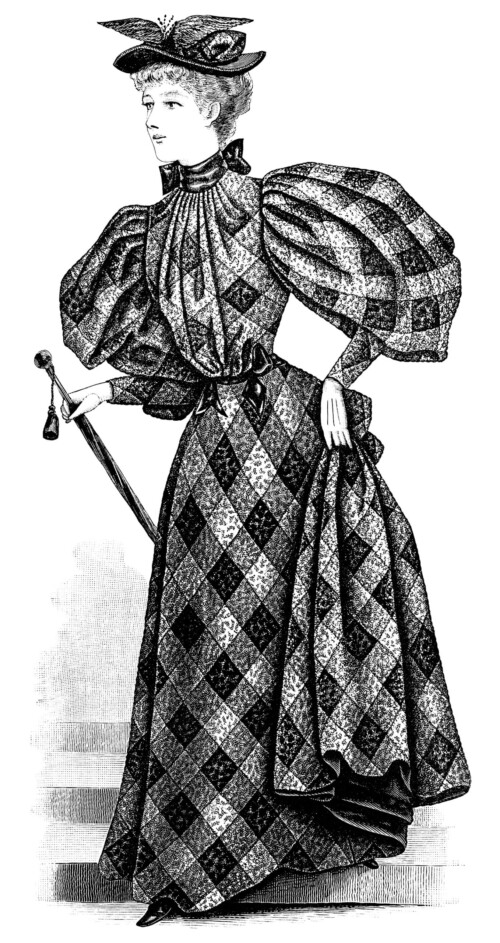 Click on images to enlarge.