Here is a black and white clip art image of a Victorian circus performer dressed in a tasseled black skirt with white polka dots, a white shirt with polka dots, polka dot tights to match and a pointed hat. It appears this circus performer is in the midst of leading a trained animal in a trick although the animal is not included in the picture.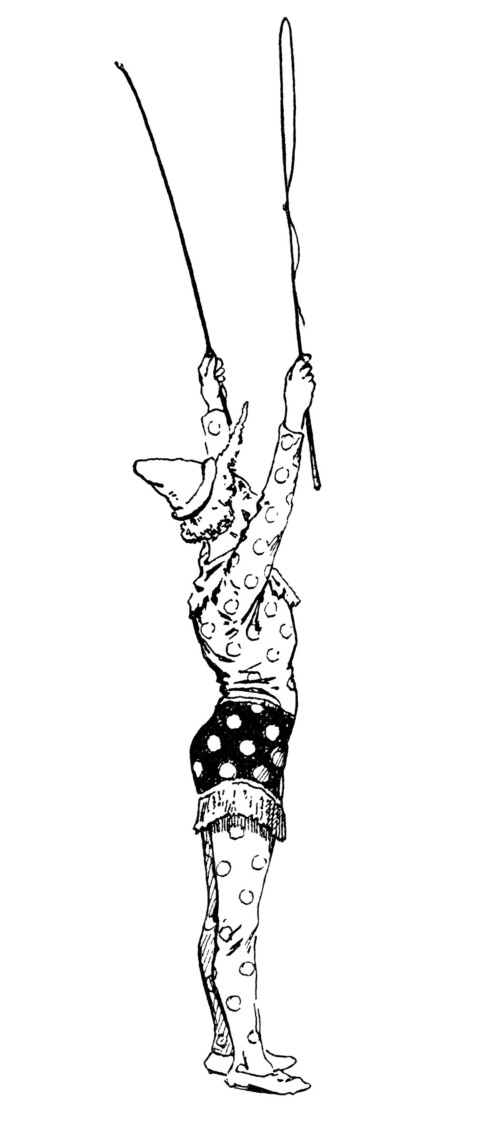 The image is from the November 1891 issue of The Delineator magazine. There are seven or eight vintage circus images in this magazine and I'm planning to upload one each day until they're all posted.
Click on image to enlarge.