This page, from a children's vintage school book, includes a story about a little brown bird that has a nest in a tree. The bird can see the cat but the cat cannot see the bird because the bird's nest is hidden by leaves in the tree. The page is from Our Little Book for Little Folks, an antique school reader that was published in 1896.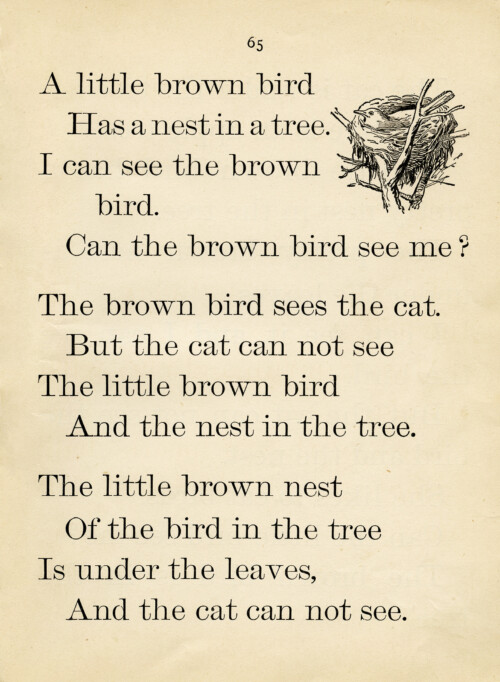 Here is a black and white version of the image from the page.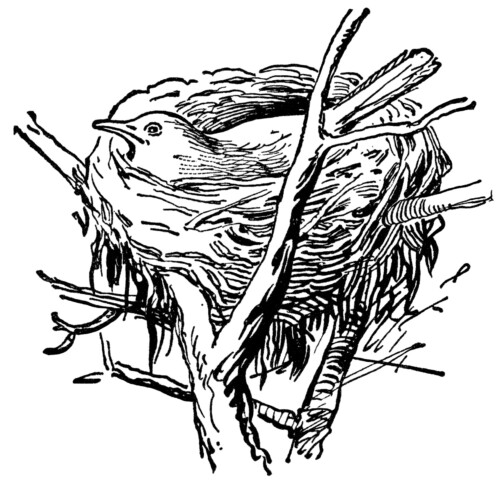 Click on image to enlarge.