This beautifully sketched frame is in the shape of a scroll with branches of holly and berries trimming the left and upper right edges. The frame, along with the words Christmas Fancy Work, was used as the title of an article that was published in the December 1900 issue of The Designer magazine.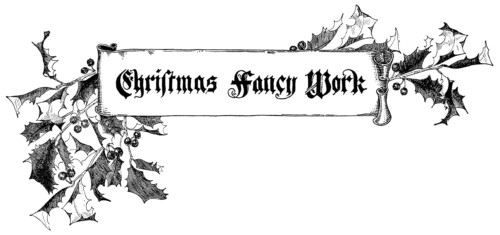 Here is a version of the frame with the title removed.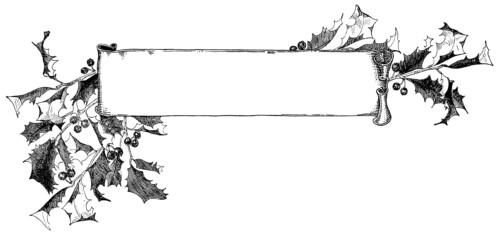 Click on images to enlarge.