This lovely vintage postcard features an image of a lady in a copper colored dress seated on a rock ledge in a garden. She is framed by rose branches and several doves. One of the birds is resting on the lady's right hand, one is resting on her left shoulder and one bird is delivering a pink envelope to her. The message at the bottom of the card is Birthday Greeting.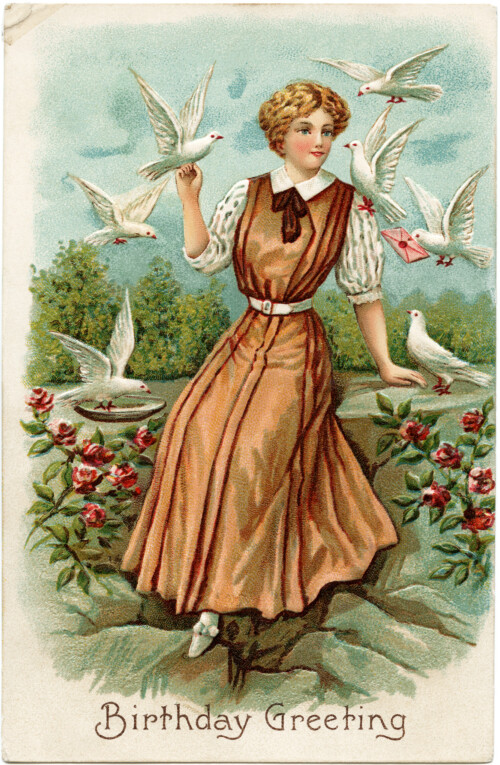 For added creative options, here is a version of the postcard image without the writing.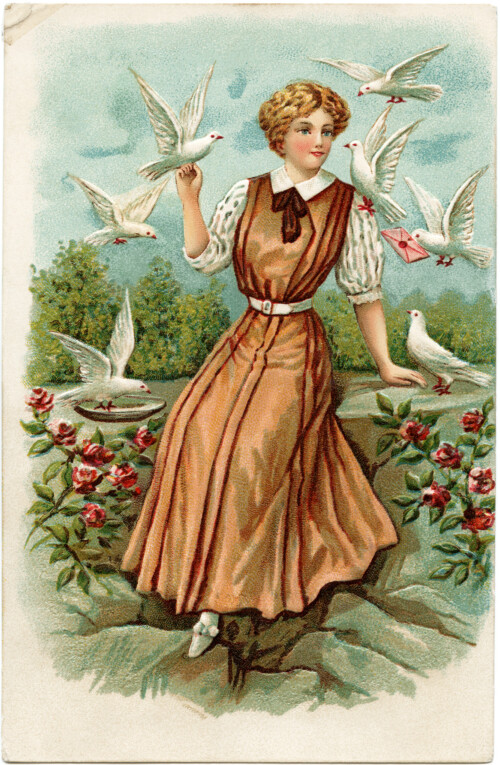 Click on images to enlarge.