Here are two vintage bicycle clip art illustrations.

The first is of a man standing beside his bicycle. The clothing he is wearing was considered "the newest and most approved style of bicycle suit for men" in 1894.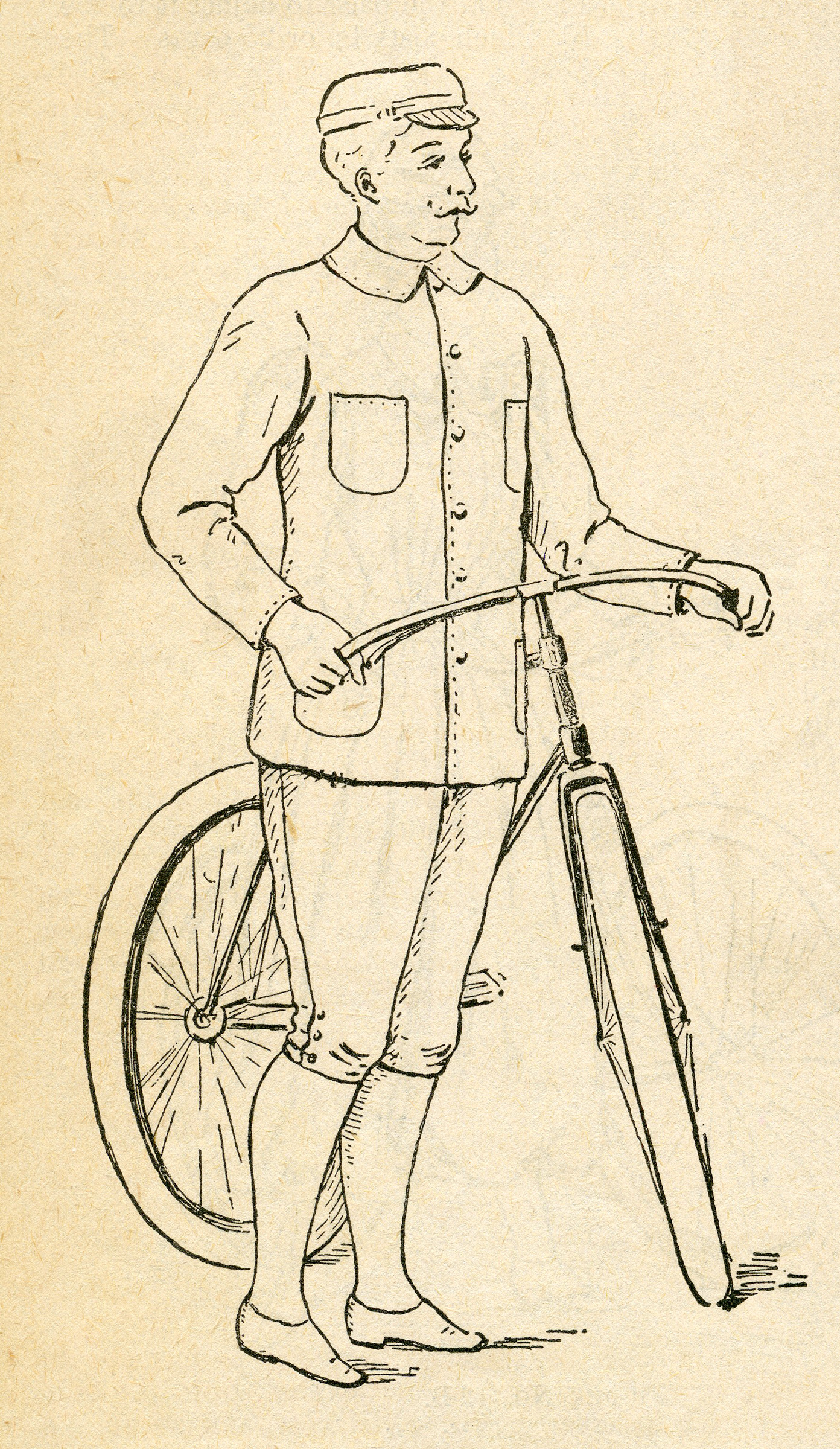 Here is a black and white clip art version.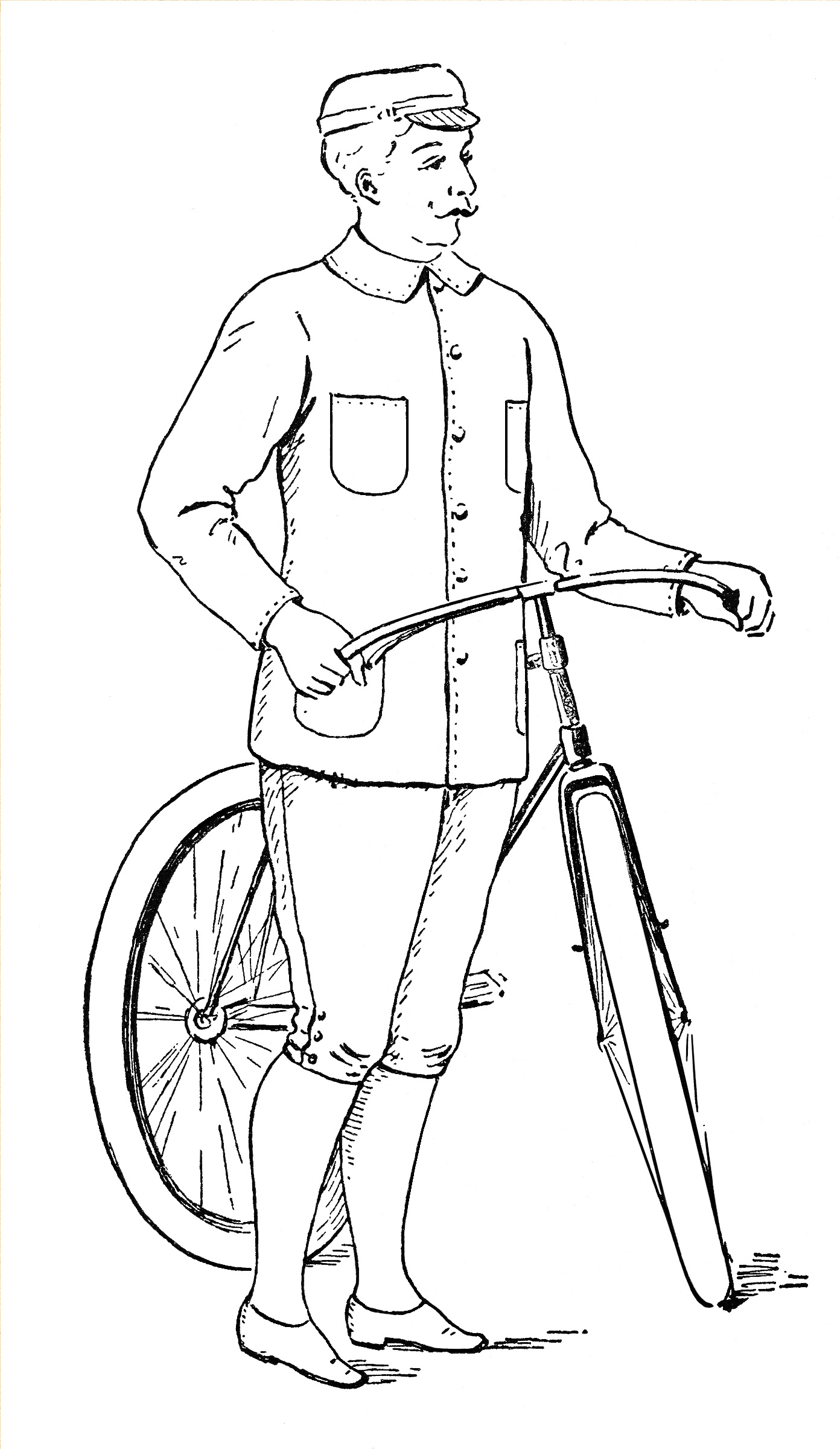 The second illustration is of a "graceful and properly attired woman on a wheel." Her costume was also known as the Columbia bicycle habit. "The skirt is amply full, and of correct length for perfect comfort on the wheel. The waist (top) is in Norfolk-jacket style, being laid in three box-plaits both front and back…." "Simple and neatly arranged coiffures are alone correct for riding."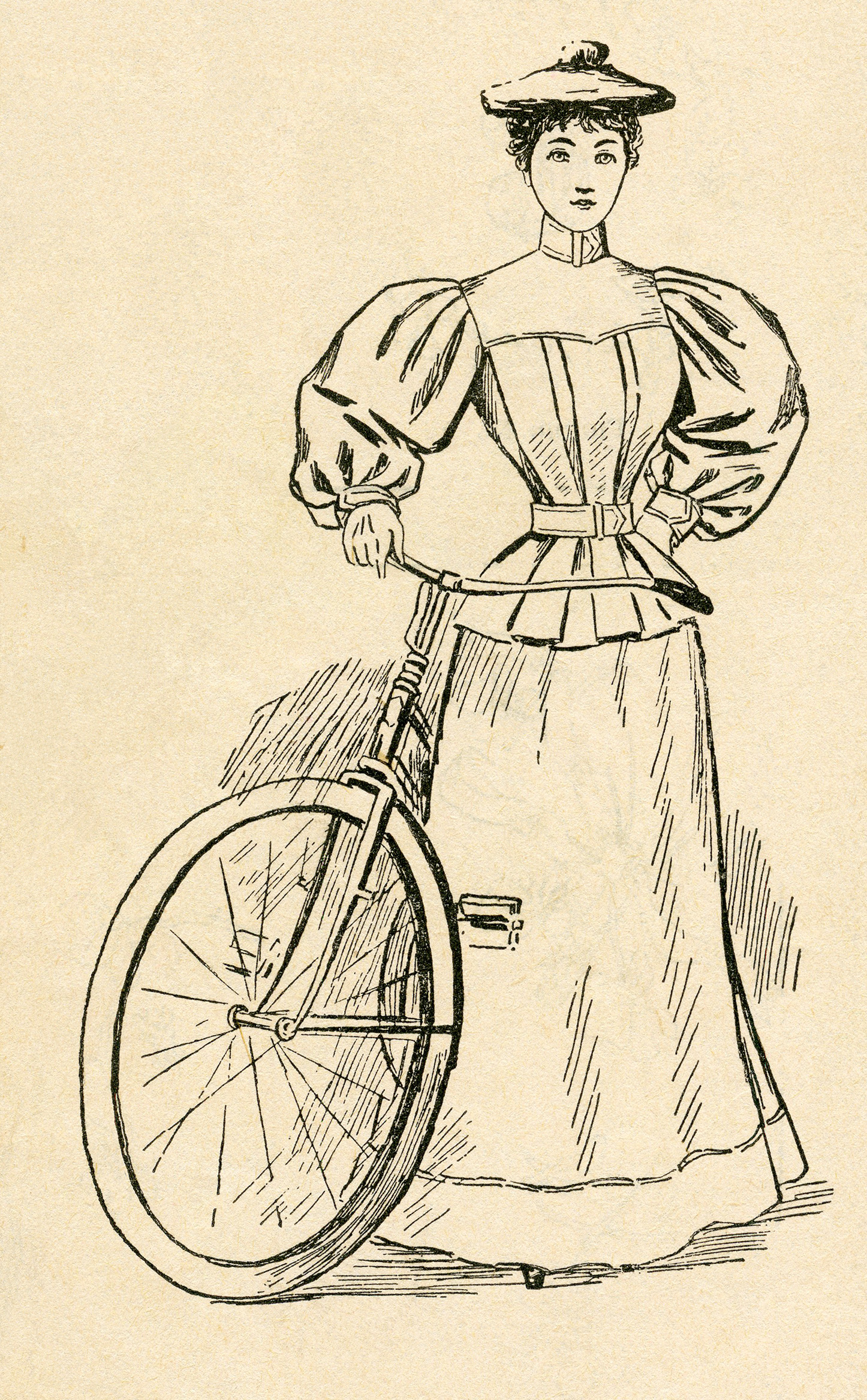 Here is a black and white clip art version of the woman and her bicycle.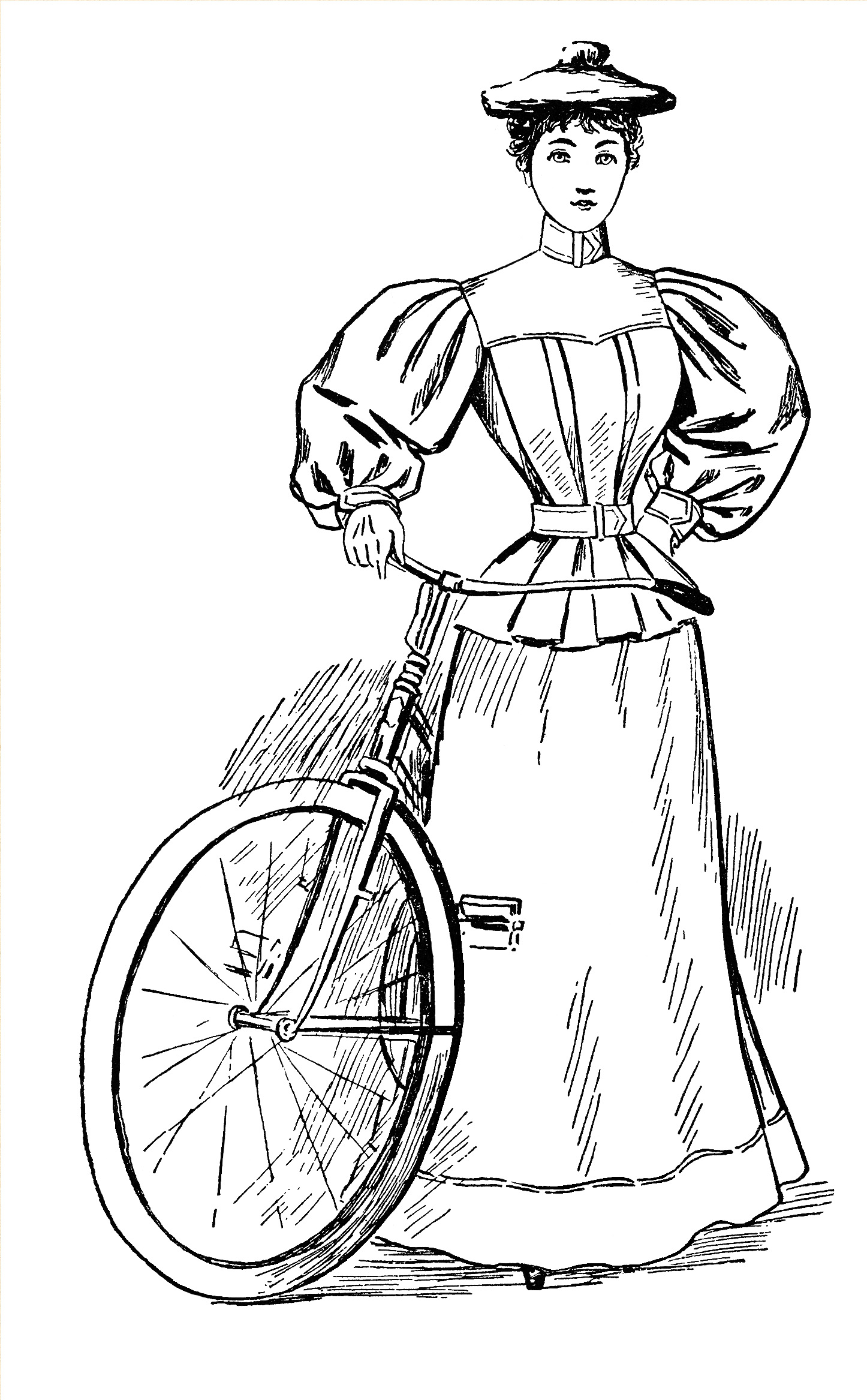 I scanned these vintage bicycle clip art images from an article titled Bicycling and Bicycling Outfits in the April 1894 issue of The Delineator magazine. An interesting excerpt from the article reads, "Since 1878 the bicycle has grown as steadily in favor as it has in excellence, and at the present time it is an almost universally admired vehicle that anyone may learn to ride with skill and grace. Its adaptation for feminine use may well be considered one of the most important events in its recent development. The wheel for women, although introduced less than half a dozen years ago, has been accepted with great readiness; and while the idea of riding astride was at first frowned upon by the more conservative, the objection is fast losing ground, and bicycling has come to be regarded as a wholesome and proper form of outdoor exercise for women and girls."
Click on images to enlarge.
– – – – – – – – – – – – – – – – – – – – – – – – – – – – – – – – – – – – – – – – – – – – – – – – – – – –
New in my Etsy shop is a printable vintage bicycle themed paper pack. A black and white ink-saving version is included in the listing.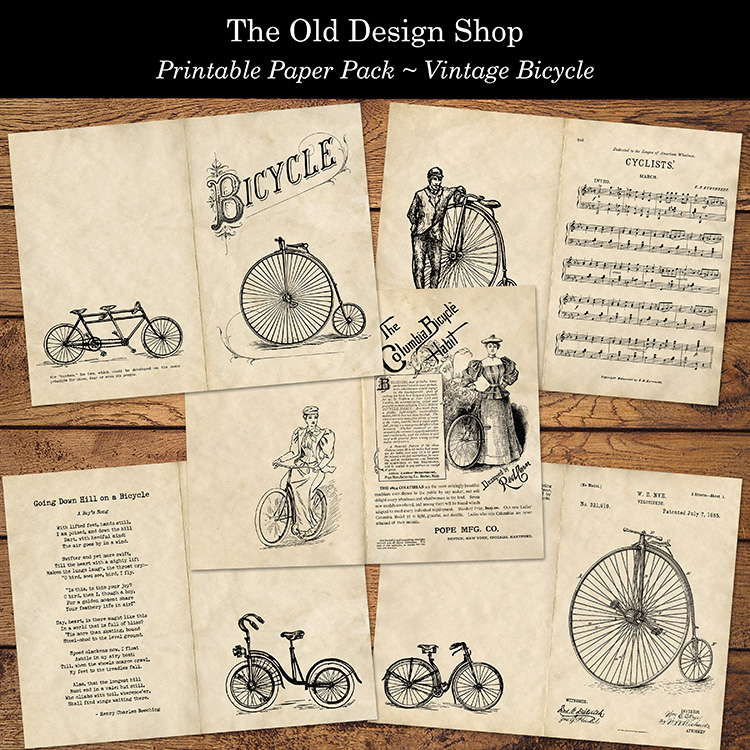 Preview image is linked to my Etsy shop.