Here is a vintage illustration of a young girl on the beach. She is wearing a pretty pink dress and a large pink bow in her blonde hair. The girl is standing at water's edge on a sandy beach. She has picked up a handful of sand and water that she is releasing through her fingers, watching in fascination as the grains of sand fall to the ground.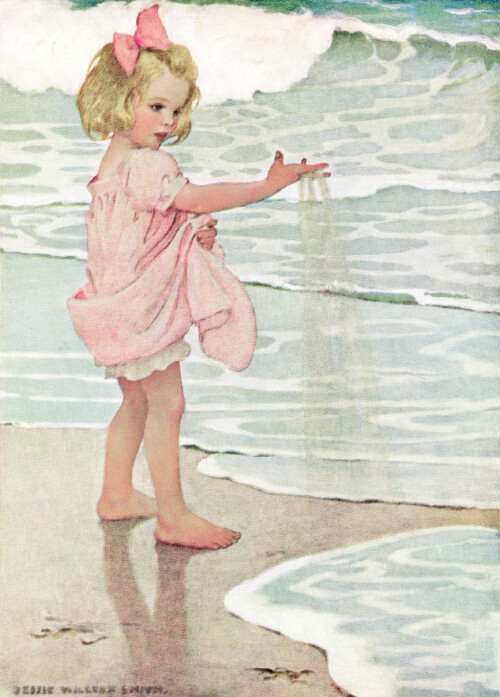 The original art work, by Jessie Wilcox Smith, is titled: Little Drops of Water. I scanned the image from a book titled A Child's Book of Old Verses with pictures by Jessie Wilcox Smith. The book was published in 1910.
No new listings in my Etsy shop this week as I am on vacation, visiting out-of-town family. This family visit includes plenty of kisses and cuddles with a precious new addition to the family. I am delighted to introduce my new grandson, Levi.