The following two vintage catalog pages feature advertising for piano rolls. Piano rolls were made of paper with perforations of various sizes punched throughout. A special type of player piano was used to play the music from the perforated paper rolls.
The first page begins by stating, "Supertone Rolls are mechanically perfect and musically correct. They embody all the good features which enter into the making of the highest quality Music Rolls, such as selected paper, heavy hard rubber flanges, clean and accurately cut perforations and are put in heavy strawboard boxes covered with paper in imitation of leather.
Supertone Rolls are made in two styles. Supertone Player Word Rolls and Supertone Player Rolls. The Player Word Rolls have the words printed on the Roll; the Player Rolls are without words."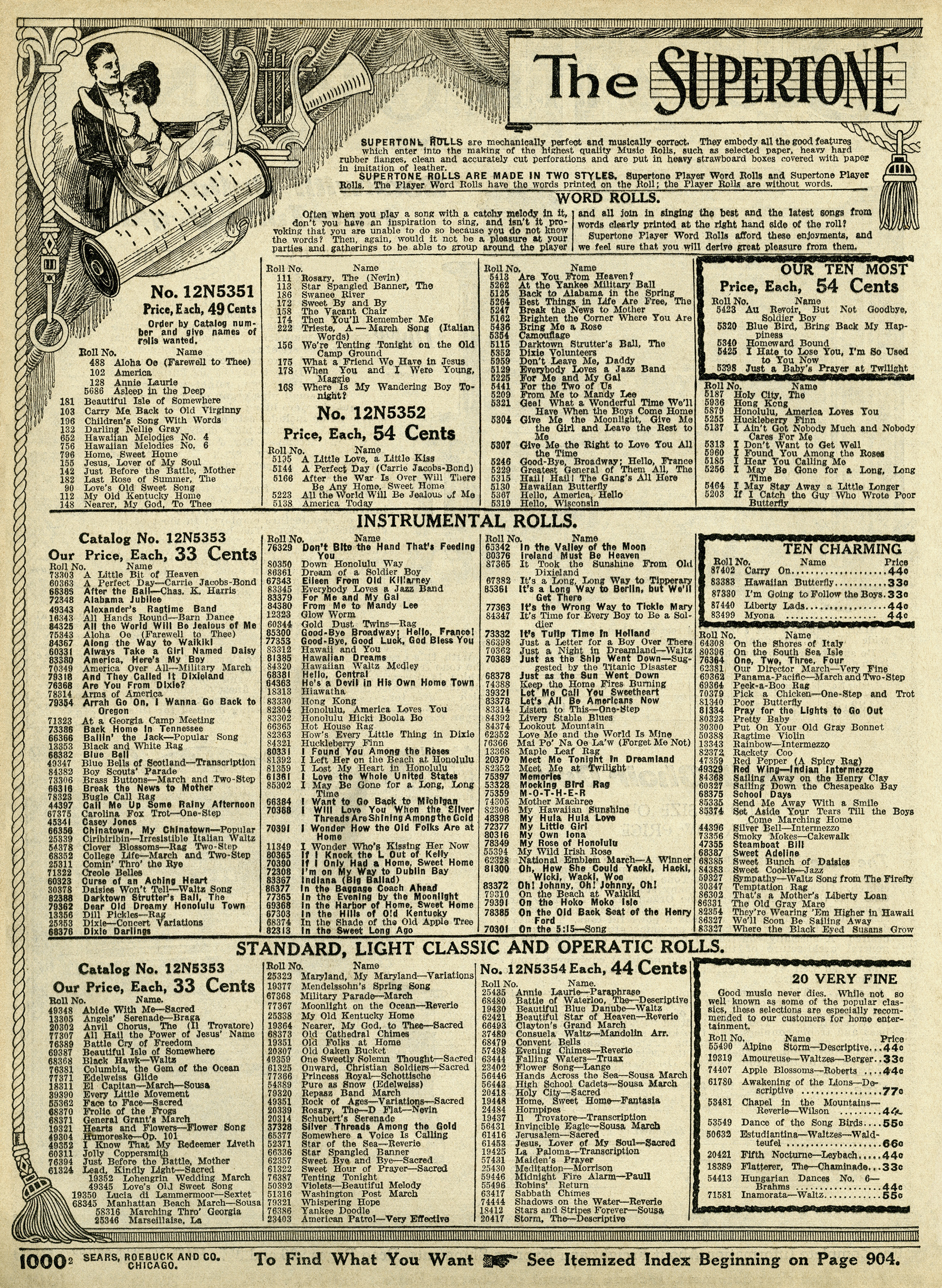 The piano rolls included on these pages ranged in price from 33 cents to 77 cents each.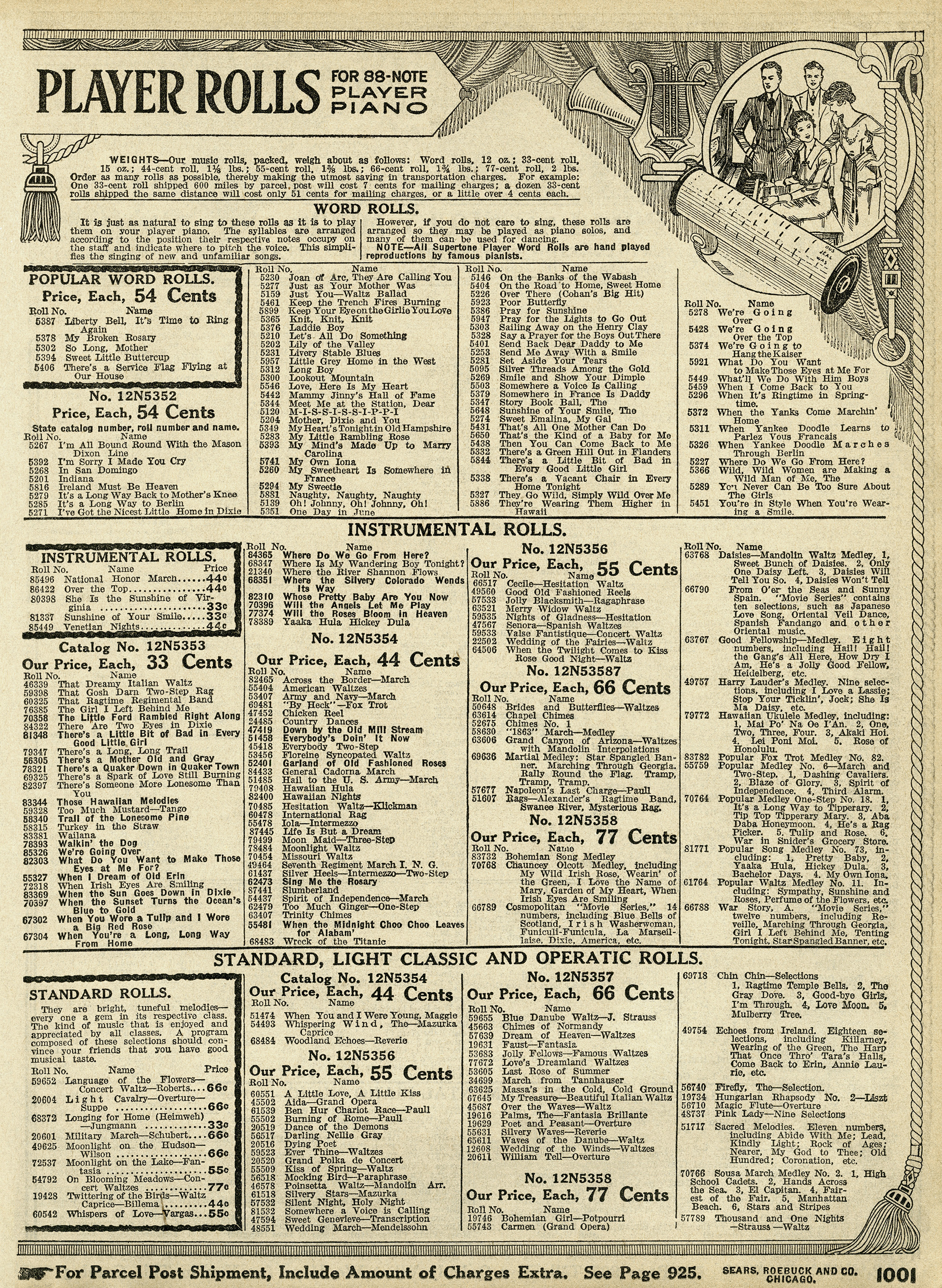 The pages are from the 1918 Sears, Roebuck & Co. catalog. The catalog is not identified as being a fall and winter issue; however, it includes warm winter clothing, which leads me to believe it is a fall/winter catalog.   
– – – – – – – – – – – – – – – – – – – – – – – – – – – – – – – – – – – – – – – – – – – – – – – – – – – – – –
New in my Etsy shop this week is a set of Printable Vintage Style French Flashcards: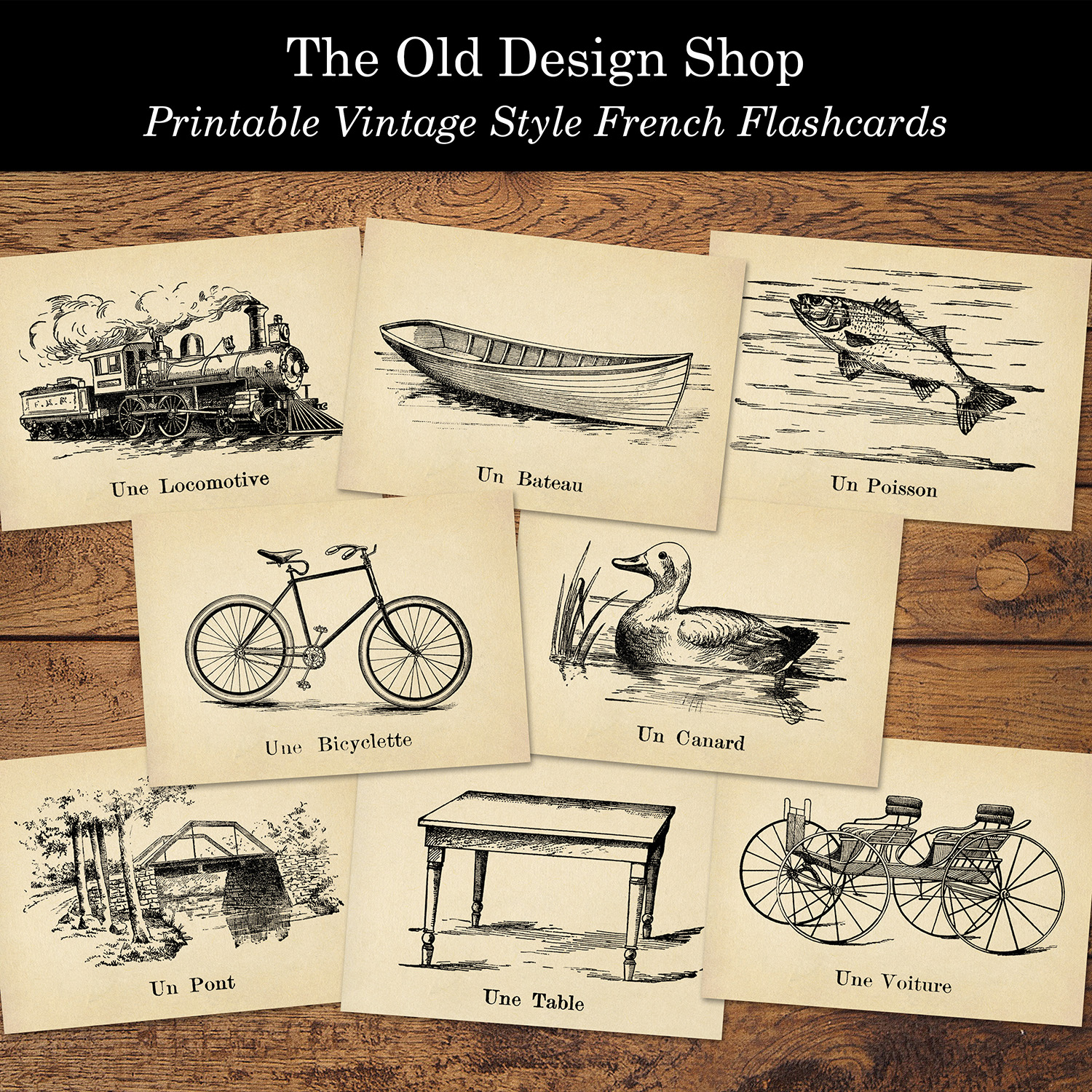 And a set of Printable Collage Journal Cards with Stitching: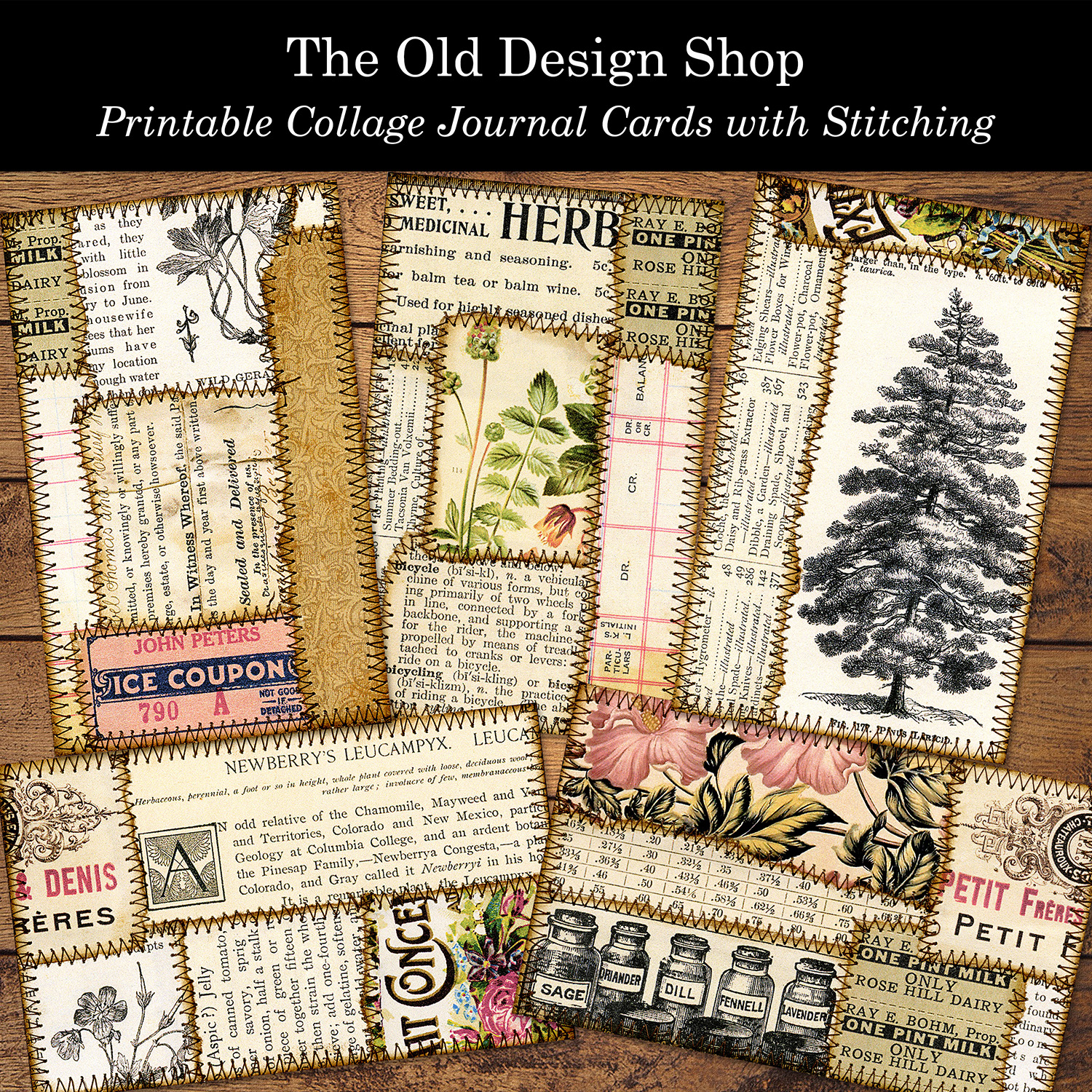 I posted a few photos on Instagram recently to show how I made a similar set of collaged and stitched tags. I used the same process to make the journal cards.

Preview images are link to my Etsy shop.