This vintage Christmas greeting card features an art deco design that includes a colorful top border with triangular shapes, pine cones and candles. The left hand side of the card is decorated with branches of holly and berries and a lit candle on a fireplace mantle. There is a pot of food cooking over a fire burning in the firebox.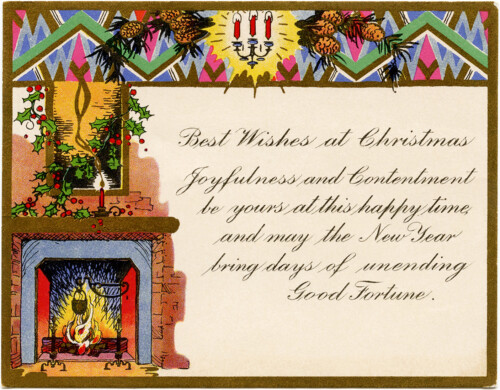 The greeting on the card is:
Best Wishes at Christmas
Joyfulness and Contentment
Be yours at this happy time,
and may the New Year
bring days of unending
Good Fortune.