I've included the description here with my original scan of this lovely vintage ornamental design because it beautifully explains how this elegant pattern was derived from the hawthorn in its autumnal or ripe state, when the berries are deep red in color.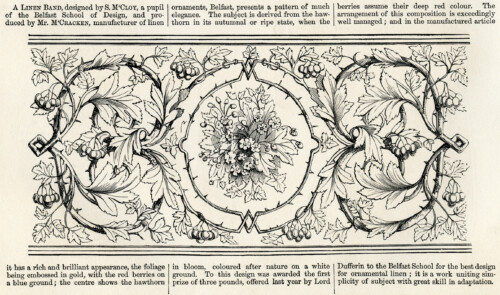 Here is a black and white clip art version of the design.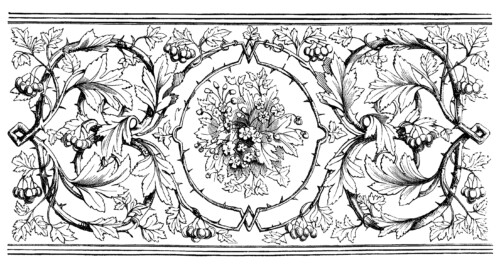 My original scan is from The Art Journal Illustrated Catalogue, published for the proprietors, by George Virtue in London, 1851.
Click on images to enlarge.