"The falling snow is not lighter or purer than the delicacies you prepare with Cottolene" is the catchphrase in this vintage magazine advertisement for the vegetable shortening, Cottolene. The ad includes an illustration of an exterior portion of a brick house, a window, and falling snow. A Victorian lady, in her dress and pinafore, and hair nicely styled, is standing at the window, inside the home, displaying a homemade cake.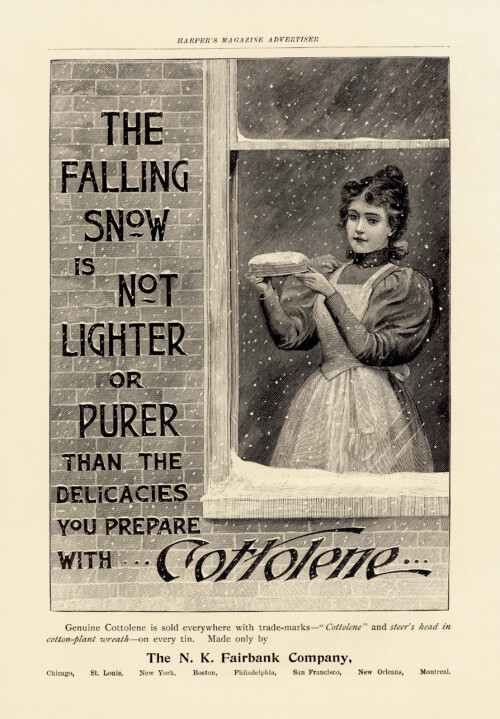 I scanned the original ad from the Christmas 1896 issue of Harper's New Monthly Magazine.
Click on image to enlarge.