This vintage clip art valentine card features a sweet, happy, little black puppy with blue bows in her hair. She is wearing a yellow ribbon necklace with red hearts attached. On the lower left side of the card in front of the puppy is a large, lace-edged red fabric heart with the message Hello! Hello!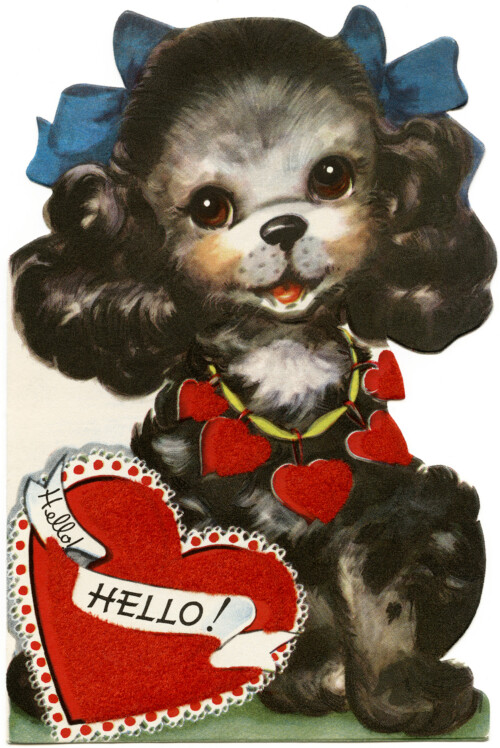 The verse inside the card is:
A valentine to say
"hello",
And all these hearts
you see
Contain a loving
message and
A happy wish from me.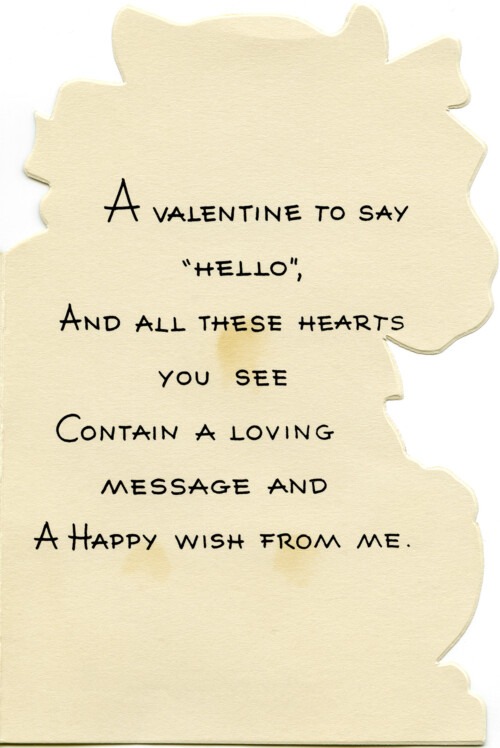 Click on images to enlarge.