This pretty vintage Valentine's Day clip art postcard features an illustration of a cherub framed in a heart-shaped cluster of purple violets. Behind the cherub is a quiet country setting, where the edge of a lake meets the forest. The background of the card is purple, graduating from dark purple in the upper left corner to pale mauve in the bottom right corner. The greeting at the bottom of the card is:
I'm sending you just this
Love token per bearer,
In high hopes you'll prove:
The fair owner and wearer.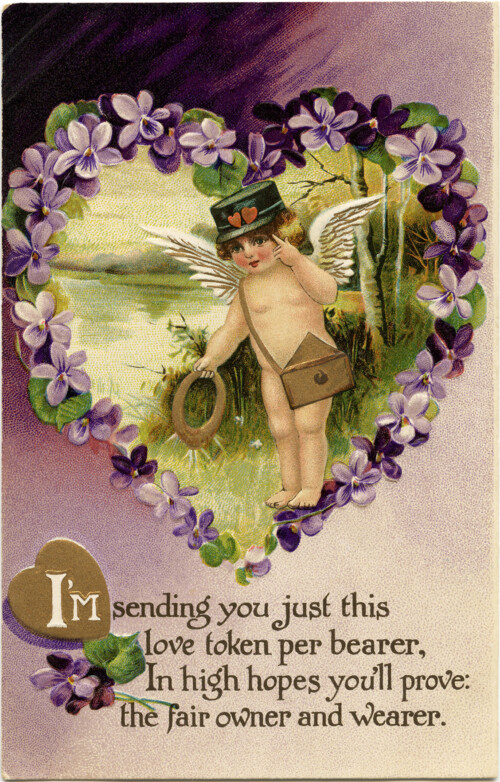 Click on image to enlarge.