Here is a vintage magazine advertisement for Barney & Berry ice skates. The ad features an illustration of a two men playing hockey.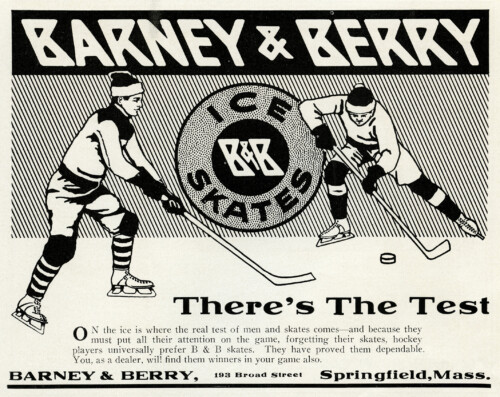 Here is a black and white clip art version of the hockey players extracted from the ad.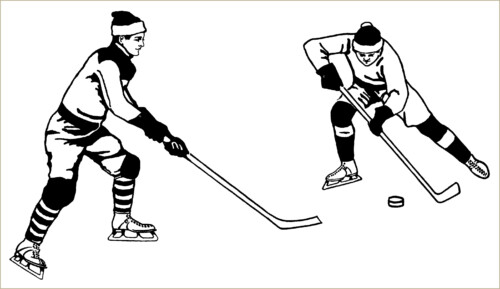 I scanned the original advertisement from the September 6, 1917 issue of Hardware Age magazine.
Click on images to enlarge.
Today I have also added a digital collage sheet of vintage style flash cards with hockey words to my Etsy shop.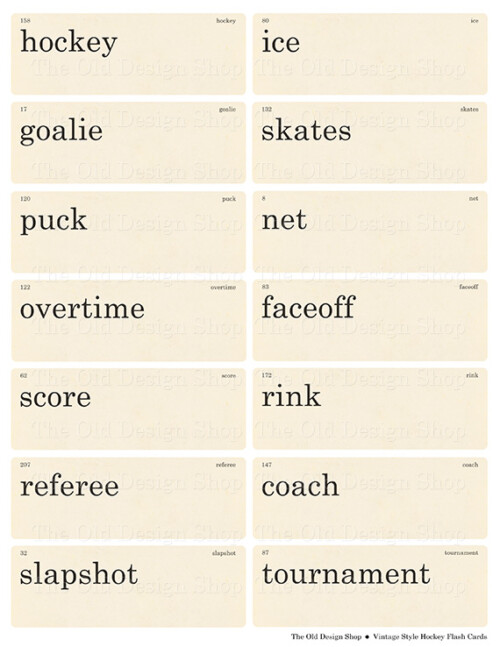 Preview image is linked to my shop.