This vintage storybook illustration, titled Angel's Whispers, features a Victorian girl seated in a comfortable chair with an open book resting on her lap. The girl appears to be enjoying a moment of reflection. A beautiful angel, with large wings and hands clasped in prayer, is hovering over the girl.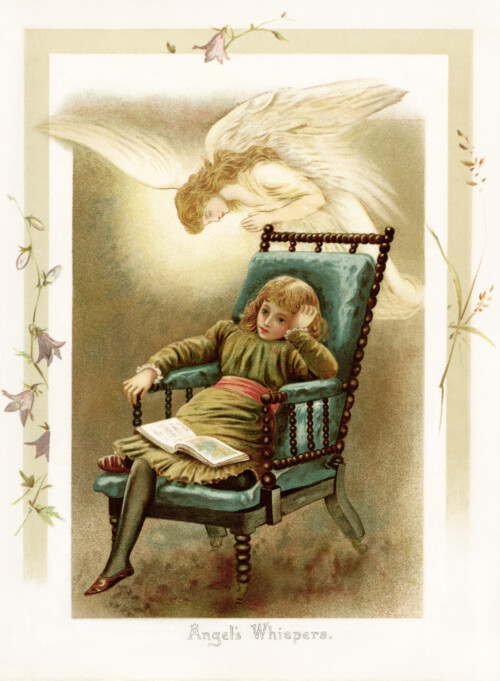 The image is from a storybook titled The Sunbeams and Me, by Helen Marion Burnside & Nesbit, Mary Dickens, M. A. Hoyer, and others, illustrated by Helen Jackson, Jane Willis Grey, Fanny Bowers, and others. The book was published by Raphael Tuck & Sons in the late 1800s.
Click on image to enlarge.