It has been a long day – at the hospital. To make a long story short, I fell on a patch of ice and broke my left shoulder. My left arm is in a sling and will be for six weeks. I have a few graphics prepared in advance and I will continue the blog posts until those have been posted. Once those have been posted, I don't know how much I'll be able to do with one hand but working on the graphics is a highlight of my days and I will try to do what I can. The descriptions for my blog posts may be brief because I'm limited to "pecking" at the keyboard with one hand (this took a while to type).
*******
Here is an illustration of two Victorian ladies at a piano. They are modelling visiting toilettes. The image is from the October 1889 issue of The Delineator magazine.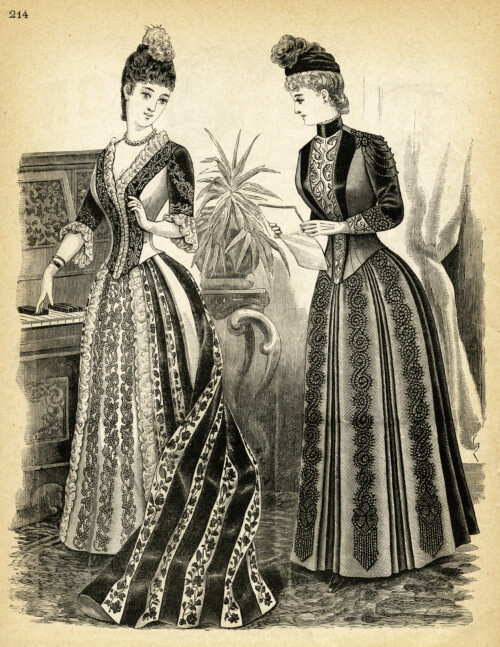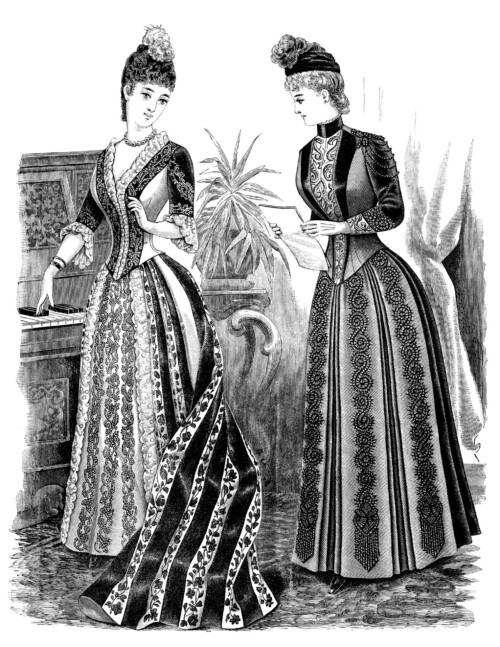 Click on images to enlarge.